NBCUniversal Shutters Game Publishing Arm; PlayVS Raises USD$50m (£40m) for Esports Platform
by Mathew Broughton on 19th Sep 2019 in News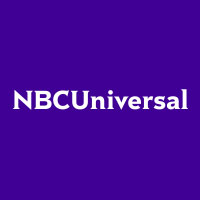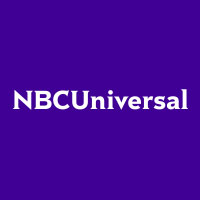 TheGamingEconomy Daily Digest brings you the trending business stories in gaming. In today's edition: NBC Universal shuts down game publishing arm; PlayVS raises USD$50m (£40m) for esports platform; and Apple Arcade launches.
NBCUniversal shuts down game publishing arm
NBCUniversal, a division of Comcast, is shutting down its mobile video game publishing arm, which was formed only in 2017. Instead of producing titles in-house, NBCUniversal will instead license its entertainment properties to third-party developer. The game publishing unit at the Hollywood firm numbers 50 people, however at this stage it is unclear how many will be retained.
The division achieved mixed results, with successes such as Jurassic World: Alive attaining more than 17 million downloads and revenue of USD$60m (£48m), tempered by relative failures such as Series: Your Story Universe, which had approximately one million downloads and USD$1.6m (£1.3m) in revenue.
In a statement to GamesBeat, a Universal Brand Development (UBD) spokesperson said, "Given the realities of the increasingly competitive nature of the mobile games landscape, UBD is shifting its investment and approach in Games to opportunities that don't require mobile self-publishing. This will allow UBD to deepen their licensing and partnership opportunities across all gaming platforms. As a result of this shift, the team has undergone a restructuring to be better positioned for long-term success."
PlayVS raises USD$50m (£40m) for esports platform
High school esports platform PlayVS has raised USD$50m (£40m) in a funding round led by previous investor NEA, with further contributions from Battery Ventures, 01 Advisors and Sapphire Sport. The firm plans to expand its Seasons platform to all 50 states in the US by Autumn this year. The latest funding round marks the latest successful effort by the firm, following previous rounds in May 2018 (USD$30.5m/£24.4m) and December 2017 (USD$15m/£12m).
In further esports investment news, San-Francisco based XY Gaming has raised USD$2.5m (£2.0m) for its global tournament platform, in a round led by KB Partners and Varga Capital. More than 16,000 tournaments have already been held on the platform, which targets gamers of all abilities, rather than focusing purely on professionals.
Apple Arcade launches
Premium mobile game subscription service Apple Arcade officially launches on iOS 13 today (Thursday 19th September), following a soft-launch for select users earlier in the week. Over 100 titles will be available within on the platform, with users paying a subscription fee of USD$4.99/£4.99/€4.99/AUD$7.99. Google is developing a similar platform, Play Pass, whereas a similar service from Amazon, Underground, was launched in 2015 but closed earlier this year.
An in-depth feature on Apple Arcade will be published on TheGamingEconomy tomorrow, Friday 20th September. Stay tuned!