ESL & DreamHack Form World's Largest CS:GO competition; Starbreeze Applies for Third Reconstruction Extension
by Mathew Broughton on 4th Sep 2019 in News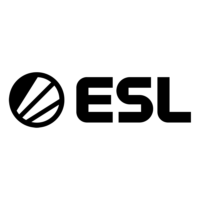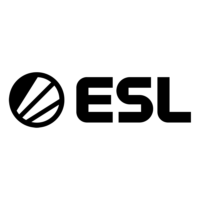 TheGamingEconomy Daily Digest brings you the trending business stories in gaming. In today's edition: ESL & DreamHack form world's largest CS:GO competition; Starbreeze applies for third extension to reconstruction period; and Nintendo partners with DSH.
ESL and DreamHack form world's largest CS:GO competition
Modern Times Group (MTG) stablemates ESL and DreamHack have announced the merger of their Counter Strike: Global Offensive (CS:GO) competitions, to form the ESL Pro Tour. The new annual competition cycle, featuring over 20 tournaments and leagues, will commence in 2020. Players will compete for a prize pool of over USD$5m (£4.15), making it the world's most lucrative CS:GO circuit. The move has purportedly been made to introduce a more transparent structure for esports fans, and a more compelling player storyline.
Announcing the competition merger, Ralf Reichert, CEO at ESL, said, "ESL's growth in recent years has led us to rethink what we are doing. We have built some of the world's most impressive esports tournaments, and it was the time to connect the dots where the outcome is a bigger picture that fits better with our vision for esports. This partnership between ESL and DreamHack will give youths a clearer and more complete path to becoming somebody and a structure that is more welcoming and digestible for new esports fans."
Starbreeze applies for third extension to reconstruction period
Sweden-based developer and publisher Starbreeze has submitted a request to the Stockholm District Court for an extended reconstruction period, the third such request this year. The company initially entered reconstruction in December 2018, with three month extension requests filed in February and May of this year. The second extension expired this week (3rd September 2019).
As previously covered in TheGamingEconomy, Starbreeze posted a loss of SEK64.4m (£5.44m) in the second quarter of 2019, with acting CEO Mikael Nermark commenting at the time: "In the short term, our finances are now secured as we have divested assets belonging to our non-core segment which has generated liquidity taking us to the second quarter in 2020. The work with the long-term financing is on-going with multiple parallel tracks, while we at the same time are negotiating with our creditors"
Nintendo partners with DSH
Nintendo UK has announced that it has become the lead partner of the Digital Schoolhouse (DSH) programme, designed to foster play-based learning in schools across the country. As part of the initiative, the next DSH tournament will be supported by Nintendo, with Super Smash Bros. Ultimate Team Battle as the featured title. DSH is formed of a network of over 55 schools and colleges, with over 6000 pupils expected to participate in the tournament.
"The Digital Schoolhouse programme uniquely combines computing, fun, creativity and innovation, all of which are synonymous and at the heart of Nintendo's values." said Kalpesh Tailor, Head of Communications at Nintendo UK, "Through this collaborative partnership we aim to reach more teachers and pupils than ever before, in order to help inspire the next generation of young minds across the UK."