Sony Acquires Insomniac Games; Bidstack Launches In-Game Ads Plugin on Unreal Engine
by Mathew Broughton on 20th Aug 2019 in News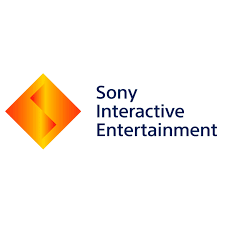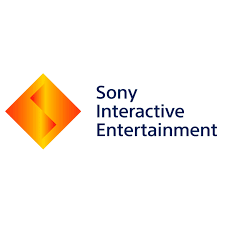 TheGamingEconomy Daily Digest brings you the trending business stories in gaming. In today's edition: Sony acquires Insomniac Games; Bidstack launches in-game ads plugin on Unreal Engine; and Apple Arcade reportedly priced at USD$4.99 (£4.11) per month.
Special editions of TheGamingEconomy Digest will follow select days during Gamescom 2019.
Sony acquires Insomniac Games
Sony Interactive Entertainment has announced that it is acquiring Insomniac Games Inc., developer of the best-selling Marvel's Spider Man and action platformer Ratchet & Clank, making it the 14th studio to join Sony Interactive Entertainment Worldwide Studios (SIE WWS). While it has operated as an independent studio since its launch as Xtreme Software in 1994, Insomniac Games has fostered a close relationship with Sony since 1998, releasing exclusives including Spyro the Dragon and Resistance.
In a statement accompanying the press release, Shawn Layden, chairman of SIE WWS, said, "We have enjoyed a strong collaborative partnership with the studio for many years, and are thrilled to officially welcome them to the Worldwide Studios family. The addition of Insomniac Games to SIE WWS reiterates our commitment to developing world class gaming experiences that can only be found on the PlayStation platform."
Bidstack launches in-game ads plugin on Unreal Engine
Bidstack Group, an in-game advertising platform, has announced a partnership with Epic Games' Unreal Engine which will see the launch of a native advertising plugin for developers using the engine. Advertising inventory within the title will then be made available for advertisers to purchase programmatically via Bidstack's demand-side platform (DSP) partners. As well as enabling programmatic advertising on new titles, developers will be able to 'retro-fit' advertising into previously released titles.
"Our new arrangement with Epic's Unreal Engine enables developers of all sizes, by adding Bidstack's technology to their game, to open their ad inventory to global media buyers and potentially attract advertising revenue from the world's leading brands," said James Draper, CEO of Bidstack, "This collaboration with Epic also gives advertisers an expanded access point to the gaming community, making it even more attractive to advertisers seeking to reach gamers, at a time when revenues from video games are larger than music and video combined."
Apple Arcade reportedly priced at USD$4.99 (£4.11) per month
Apple Arcade, the subscription gaming service due to be launched in Autumn, will reportedly be priced at USD$4.99 (£4.11) per calendar month, according to Apple-focused news site 9to5mac which found the details within the Apple Arcade App Store API. The price includes a one month free trial, and customers will also be able to share a single Apple Arcade subscription across a family of up to six users.
The price point suggests that Apple is targeting the gaming market far more aggressively than similar subscription services in their portfolio such as Apple Music, which is priced at USD$9.99 (£8.23) per month for a single user and USD$14.99 (£12.35) per month for families, and Apple News+, priced at USD$9.99 (£8.23). Moreover the price is identical to the rumoured price point of rival Google's Play Pass offering, the release date of which has not been announced. The low price may also be a concern for publishers and developers given that Apple Arcade will be devoid of in-app purchases and ads, however reports are suggesting Apple is considering a revenue sharing model based on relative time spent in the listed games.