NetEase Announces CH¥5bn (£584m) e-Sports Stadium; Rocket League Removing Loot Crates
by Mathew Broughton on 7th Aug 2019 in News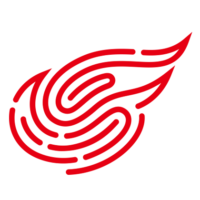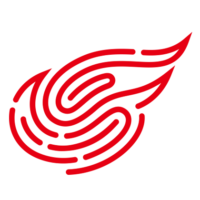 TheGamingEconomy's Daily Digest brings you the trending stories in gaming. In today's edition: NetEase targets Tencent with CH¥5bn (£584m) e-sports stadium; Rocket League removing loot crates; and E3 attendee details leaked in 2019, 2018, 2006, and 2004.
NetEase targets Tencent with CH¥5bn (£584m) e-sports stadium
Chinese internet giant NetEase has announced plans to build a CH¥5bn (£584m) e-sports park in the Qingpu District of Shanghai. The move is seemingly in response to fellow Chinese e-sports heavyweight Tencent signing a deal with the Oriental Sports Centre, also based in Shanghai, in January this year. Both firms seemingly have lofty ambitions to develop a presence at every level of the e-sports ecosystem, with Tencent owning leagues in its League of Legends and Honour of Kings titles, and NetEase recently winning the Overwatch League with its Shanghai Dragons team.
Speaking on the decision to base the stadium in Shanghai, Ding Yingfeng, president of NetEase's game business, told the China Digital Entertainment Conference (CEDC): "Shanghai has world-class location advantages in terms of incentive policies, upstream and downstream industries, infrastructure, and purchasing power and habits of local residents."
Rocket League removing loot crates
Psyonix is removing all paid randomised loot crates from Rocket League, according to a statement on the game's website. The crates will be replaced by a system which allows players to see exactly what they are purchasing in advance, removing the perceived gambling element from the in-game trading system. The removal of the loot crates is similar to previously announced changes to Fortnite Save the World V-Buck Llamas. The use of randomised loot crates has fallen under severe scrutiny in previous weeks, with EA roundly ridiculed for calling loot boxes 'surprise mechanics', despite fears such systems promote damaging gambling tendencies.
While the exact timing of the changes has yet to be announced, Psyonix staff members have discussed the implications of the loot crate removal on Reddit, including an assurance that the value of Keys in a player's inventory, previously used to open crates, will still be honoured.
E3 attendee details leaked in 2019, 2018, 2006 & 2004
Following news earlier in the week that E3 2019 attendee details were leaked on the organiser's website, it has emerged that similar personal details were also leaked for last year's conference in a similar manner, along with the 2004 and 2006 events. As with this year's breach, the contact details of journalists, video producers and investors was readily available on Entertainment Software Association's website in a downloadable list. E3 was warned about the 2018 list, which has only recently been removed, in an email by the source who discovered the leak, however the organisers did not respond to the request to remove it. The previous links also contradict ESA's email to affected attendees of this year's conference, which stated: "For more than 20 years, this has never been an issue."
In response to the revelations, an Entertainment Software Association spokesperson told GameDaily, "Our top priority is to win back the trust of our media partners. We are working with outside counsel and independent experts to investigate this situation and enhance security efforts to avoid this from happening again."