Short-Form Game Video Service Medal Secures £2.7m in Funding
by Will Freeman on 22nd Feb 2019 in News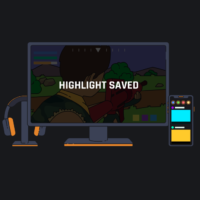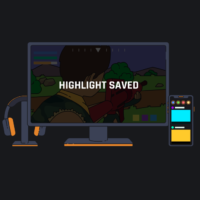 New game 'clipping' service Medal has raised USD$3.5m (£2.7m) in investment.
The success of the funding round appears to demonstrate that Medal's short-form video clips platform has potential and appeal. Certainly, tech-savvy investors are apparently convinced. Medal lets users record the previous 15 seconds of their gameplay with a single click, bringing the approximate function of the 'share' buttons seen on console to the perennially booming PC market. Clips can then be shared as a generated link, or via the Medal mobile app.
The round of funding was led by Backed VC and Initial Capital, with additional involvement from Ridge Ventures, Makers Fund, and Social Starts. Backed VC founding partner Alex Brunicki and Initial Capital principal Matteo Vallone have also joined the Medal board.
"We think we can make it more natural than capturing real-life moments because you capture things that just happened", offered Medal CEO Pim de Witte. "You don't need to pull out a phone and miss the moment itself. Games give us that ability."
The general idea is a simple one. With consumption of video now being the predominant way people consume games, and social media established as a conventional way to share user-generated and captured content, Medal provides and immediate, simple, and flexible platform for instant sharing.
"Emerging generations are experiencing moments inside games the same way we used to with sports and festivals growing up", said Backed VC's Brunicki. "Digital and physical identity are merging and the technology for gamers hasn't evolved to support that."
Medal – which brands its platform as 'Medal.tv' – hopes to fill that gap, and already reports tens of thousands of players are visiting the platform daily, with 2.4 million overall users. Currently, numerous high-profile games driven by devoted communities are supported by Medal, including Apex Legends, Fortnite, Roblox, and Minecraft.
"Friends are the main driver of game discovery; and game developers benefit from shareable games as a result", explained Initial Capital's Vallone, who previously headed up games for Google Play Europe. "Medal.tv is trying to enable that without the complexity of streaming."
Medal plans to use the investment to shore up its business-facing operations, such as the Medal Metrics offering, which provides analytic data to game developers, publishers, and streamers, revealing how games and clips are shared. It is also developing a partners platform, so as to engage with content creators and influencers as the platform becomes established.
As for the platform's approach to monetisation and advertising, as well as its potential as a branding and marketing device, TheGamingEconomy expect to interview the Medal team in the coming days. Watch this space.
AnalyticsAudienceDataGamingMobilePlayersSocial MediaStreamingTechnologyVideo