Amazon Rumoured to Be Developing Game Streaming Service
by Will Freeman on 16th Jan 2019 in News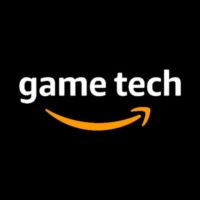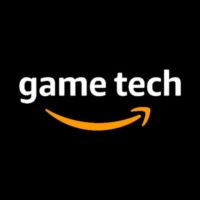 Amazon may be joining Microsoft and Google in the race to establish a leading game streaming service.
According to two insiders who spoke to The Information (as highlighted by GamesIndustry.biz), Amazon hopes to launch the unconfirmed service in 2020.
Streaming games allows consumers to ditch expensive gaming hardware, discs, and even the downloading of content. That's because the approach typically streams titles directly from the cloud, in much the same way that TV and film streaming platforms like Netflix function. Amazon, of course, has experience in that space with its Amazon Prime offering.
Amazon is reported to be in talks with publishers to secure content for its gaming platform.
Microsoft is already making moves in the game streaming space, having shown off Project xCloud late last year. Meanwhile, Google has previously tested an equivalent technology in partnership with publisher Ubisoft, using its Project Stream technology. Google's effort let users play the demanding 2018 triple-A title Assassin's Creed Odyssey in a Chrome browser window.
The move – if a reality – will likely see Amazon harness its existing technologies in the gaming space; most notably its GameOn offering, which provides developers and publishers with APIs that enable them to organise and maintain events and competitions within individual titles, so as to engage, retain, and monetise. Meanwhile, the Amazon Web Services (commonly 'AWS') suite includes numerous cloud-based options for games makers, from backend services to analytics and monetisation tech. Amazon's Lumberyard game engine is also integrated with AWS.
As such, Amazon may be gearing up to become a major force in both the development and distribution of games. And consumers may have even more options, where gaming hardware does not include a disc drive. That latter point is what makes game streaming hardware relatively affordable, compared to console and PC. Indeed, streaming boxes can be a good deal cheaper than a smartphone. We may also see Amazon's game streaming software made available on non-gaming platforms; and not just obvious candidates like Smart TVs or laptops. As the 'internet of things' connects more devices, the potential for an exodus of games from traditional hardware isn't impossible. Hyper-casual may start to mean many new things in the coming years. Playing a simple mobile title within a messaging app is one thing, with regard to accessibility; on a fridge door or car dashboard is quite another.
Game streaming services, of course, have come and gone before. Some have even stayed around. Back around 2010 there was a modest boom in cloud gaming services, with OnLive debuting a streaming 'microconsole', and Gaikai launching a service that allowed customers to stream games on smart TVs and mobiles, or even within web browsers. While OnLive went defunct in 2015, Gaikai was acquired by PlayStation in 2012, and continues to serve as the foundation technology for the PlayStation Now subscription streaming service.
Nine years later, in 2019, consumer internet capacity is greatly improved, and now technology's biggest outfits are moving in on the game-streaming space. That could mean streaming becomes a new norm for game consumption. Will all that influence monetisation, ad tech, and marketing approaches?
One logic suggests that cloud gaming doesn't change too much beyond where the game itself is stored. Streaming services are 'server side'. In other words, they simply store games in the cloud, rather than on-device or on a disc. For the consumer, that can save money and both virtual and physical space. For the industry, arguably only the technological distribution pipeline has changed. But the 'live' nature of a the streamed game means there may be new ways to deliver responsive or contextual advertising, new methods to host and maintain in-game events, and subtle changes to the ways in which monetisation works.
Equally, if a 'Netflix of games' streaming platform provides consumers with access to a broad library of games – rather than their own limited collection of titles – we may see changes to the way games are consumed, and the types of games that thrive. Certainly, Netflix and its ilk have shifted the status of film relative to TV, disrupted traditional broadcast conventions, influenced the way viewers consume – or binge – content, and upset the steady waters of concurrent viewing. Equally, consider that YouTube is, to an extent, a streaming platform; and that has entirely reinvented advertising, the monetisation of video, and the hierarchy of creators.
Ad TechAdvertisingAnalyticsAudienceGamingMonetisationPlayersPublisherStreamingTechnologyVideo