The Next Gaming Giants: What We Can Learn from Recent Mobile Acquisitions
by Lindsay Rowntree on 7th Feb 2019 in News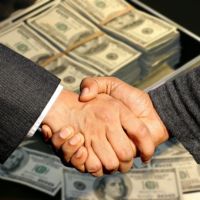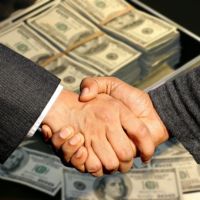 In the span of five years, mobile gaming has grown from the smallest segment of the gaming market to a USD$70bn (£61.6bn) industry. It's unsurprising then, that the past couple of years have been huge for mobile gaming acquisitions, from Zynga buying Gram Games to Niantic adding VR-focused Seismic Games. In this piece, Simon Spaull (pictured below), MD EMEA, AppLovin, charts the most significant acquisitions in the mobile gaming space of late and what they signal for the future of the industry.
With indie developers showcasing some of the best in mobile gaming, it's only natural they are seen as great investments by their bigger counterparts. Mobile gaming no longer has something to prove – it's clear that there's money to be made. Take Fortnite, which was making around USD$3m (£2.6m) a day following its Season Five launch.
And this revenue hasn't been limited to the giants. Indie games continue to flood the App Store's mobile games chart and the top five can expect roughly USD$750,000 (£661,000) per day in in-app purchases, and USD$340,000 (£300,000) for top ten.
Those who have understood this early have gone on to reap the benefits – take Activision Blizzard purchasing King for nearly USD$6bn (£5.3bn) in 2015. Major deals like these pay off – King made up a third of Activision Blizzard's revenue at the end of last year, with Candy Crush having its biggest quarter ever.
As we continue seeing mobile gaming's elite getting bigger, what can we learn from the biggest acquisitions of the past year?
Zynga buys Gram Games
Gram Games has been integral in helping push the hyper-casual genre forward, when it was acquired by Zynga, its nine titles had been collectively downloaded more than 170 million times. The USD$250m (£220m) deal is Zynga's commitment to hyper-casual gaming, with the giant showing its confidence that it expected snackable games to bring a great reward to its growth.
Zynga hasn't been the only one to make a major investment in hyper-casual this year, with Goldman Sachs investing USD$200m (£176m) into Voodoo, claiming its part in the "critical acceleration
phase of a French tech champion". Baseball Boy might seem simple, but it's smart enough to help catch the eye of one of the world's well-known investment banking firms.
This momentum has been building since Ubisoft acquired Ketchapp back in 2016. To catch up with other major rivals going into mobile, Ubisoft chose to speed up the process by bringing on a team that already knew exactly what they were doing, with Ketchapp clocking 700 million downloads for its games in the two years since its launch.
Niantic acquires Seismic Games
Pokémon Go developer Niantic announced it was buying LA-based dev Seismic Games, in an ambitious move that gives some pretty major clues to what's next. With an aim of providing best-in-class in mobile VR, Seismic was never quiet about its virtual-reality agenda. Pokémon Go was pioneering in the AR space; and they've made it clear that VR skills are crucial in creating all-new AR experiences.
PlayCanvas gets snapped up by Snap
Back in March, Business Insider revealed that that Snap Inc. had quietly acquired 3D mobile gaming start-up PlayCanvas. Facebook cashed in on casual gaming on desktop early, but was late to mobile gaming with its Instant Games services in Messenger. Snap's acquisition of PlayCanvas, along with its younger user base, may put the company in a position to overtake Facebook in the mobile gaming space. Tencent's WeChat proved it's possible to do gaming, shopping, payments, and messaging all in one app, so the addition of PlayCanvas to the Snap family shows their intentions to follow Tencent's path.
Warner Bros. takes on Plexchat
At three years old, mobile gaming chat system Plexchat was still in startup mode, until it piqued Warner Bros'. interest earlier this year. Announcing the acquisition in July, Warner Bros. said it would be using Plexchat to improve its social experience throughout its mobile titles. Social technology is driving a connected ecosystem and, increasingly, mobile game devs are experimenting with more socially focused experiences. Expect more of this to come.
Playtika acquires Wooga
This month, social casino game giant Playtika acquired Berlin-based casual games firm Wooga, in a deal that's reportedly worth USD$100m (£88m). Bringing Wooga and its 180 employees on board marks a key moment for Playtika, with a major diversification into casual games. Seeing huge potential in the genre, half of its portfolio will now be casual games. The deal follows one year after Playtika took its first steps in expanding its casino game repertoire when it bought Jelly Button Games.
The recent major mobile gaming acquisitions have demonstrated just how much the space has grown in influence and status, and the huge price that must be paid by those who are playing catch-up. Mobile gaming is now the biggest show in town, and tickets are becoming rather expensive.