Analysis: Launching Apex Legends. Fortnite's greatest contender yet?
by Will Freeman on 6th Feb 2019 in News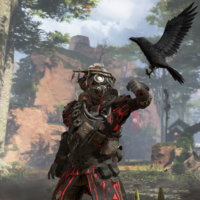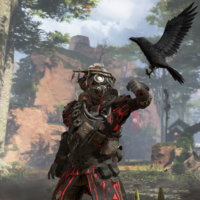 A lot of businesses in the global game industry would like a slice of the 'battle royale' pie. And it's no surprise.
Fortnite is a battle royale game – sometimes called a 'BR' title – and we all know how well it has done. The shooter hit 200 million players in November last year. According to a source speaking to Tech Crunch, its creator Epic banked USD$3bn (£2.3bn) in revenue through 2018. But, more than all of that, the free-to-play competitive online multiplayer game has become a bona fide phenomenon across popular culture.
That's why we've seen so many other companies move to make battle royale games. From Call of Duty adding the Blackout mode into 2018's Black Ops 4, to Hi-Rez Studio's polished mobile release Realm Royale, there are myriad examples of companies moving to embrace the genre. BR releases are so prevalent, in fact, that it can be hard to keep pace with what is available, and which titles are actually finding a meaningful foothold in the market.
And then there's Apex Legends, a relatively conventional battle royale game released almost out of the blue on Monday evening UK time this week. In eight hours it racked up one million players. That's seriously impressive. The game continues to dominate the specialist press, the attention of players, and social media's gaming conversations.
Let's get this out the way: it is far too early to say if Apex Legends will emerge as a dominant battle royale game, let alone herald it as the 'new Fortnite'. But the early reviews have been positive, players keep playing, and there is much excitement in the industry and market about Apex Legend's future.
So, what did Apex Legends do right? Or, put another way, how do you deliver a successful battle royale launch?
Firstly, the game is a spinoff of a popular triple-A shooter IP; namely Titanfall. As such, Apex Legends is made by Titanfall creators Respawn Entertainment, putting a popular and credible name at the helm. And then there's the fact that Respawn is owned by the powerful publisher EA, bringing significant budget, resource, and experience to the table.
But it is EA, of course, that has drawn so much fire previously from the 'loot box' monetisation mechanic. In 2018, uproar around EA's approach to loot box monetisation prompted global calls for reform of gambling laws and tighter video game regulation, as repotted by The Guardian. That might explain the secrecy-shrouded release of Apex Legends. So let's look at how that played out.
There have been whispers for months that Respawn was working on a new Titanfall game. But that's the kind of speculation that surrounds any ongoing blockbuster video game series. More recently, leaks from various sources revealed the odd screenshot, a game map, and even speculation about a Respawn battle royale title.
Shortly after the recent leaks, Respawn CEO Vince Zampella tweeted a message revealing that in just a few hours a stream was going live on Twitch to reveal details of the next Respawn game. That news came as something of a surprise, despite the leaks. At 4pm UK time, that stream started showing a stationary animated shot of a game environment, with the occasional faked glitch in the image briefly spotlighting what would turn out to be playable characters from Apex Legends.
Looks like everything is unlocked now? Fun.

So, if you like Respawn, our games or even me, you should tune in tomorrow. Our stream starts at 8am pt and we'll tell you everything about Apex Legends. Everything. https://t.co/P0Svi1h5VS

— Vince Zampella (@VinceZampella) February 4, 2019
Four hours later, at an announced time, full gameplay footage was shown on the stream, with Respawn staff detailing Apex Legends and their hopes for it. And then it was casually confirmed that the game was available to download and play, for free, and with immediate effect. Rumours had circulated all day, but the first confirmation of Apex Legends' launch date came at the moment of the launch date.
Essentially, then, while there was a sense something was happening at Respawn, everything came as a complete surprise. A new game, from a respected studio and giant publisher set in a beloved fictional universe had arrived.
Next it emerged that EA had taken select press to a preview event in LA, given them time to play the game and interview some of the development team. Presumably thanks to meticulous embargoes and NDAs, the coverage by those press appeared at about the same time as the full stream announcement. Players, press, and industry observers suddenly had a wealth of information to mine. Cue an explosion of speculative Youtube videos, streams from popular players, and press analysis.
One message was hammered home. EA and Respawn wanted the game to speak for itself – no marketing, no advertising, no hype-building. It's a bold and curious approach. But these days, the sheer quantity of press, video content creators, and social media to manage can make accurate messaging tricky; and EA have been burned before.
In a remarkably frank and fascinating in-depth interview with Eurogamer from the preview event, Respawn lead producer Drew McCoy was entirely open about the approach.
"We're doing a free-to-play game, with essentially loot boxes, after we were bought by EA, and it's not Titanfall 3", he told the publication. "It's the perfect recipe for a marketing plan to go awry, so why have that – let's just ship the game and let players play."
Apex Legends also strikes a delicate balance between convention and innovation. Like Fortnite, and so many other BR games, Respawn's game is an online multiplayer shooter set on a shrinking game map, that pushes players into an increasingly small area, until a victor is left standing. Except that this time it's a team-based shooter, meaning squads of three go into battle working cooperatively; a marked difference from the 'all against all' Fortnite format. It also borrows somewhat from the 'hero shooter' format typified by esports sensation and non-BR shooter Overwatch. In essence, rather than the typical battle royale model where playable characters offer a blank canvas in terms of abilities, in Apex Legends players choose between one of eight, each of which has unique attributes and specialities.
And we'll restate it. Apex Legends is a very well-made game. Here at TheGamingEconomy, we've sunk more hours in than we should, and we've had a lot of fun. Thanks to a two-year development cycle, Respawn's effort is polished, pretty, and precise. The backend tech letting players battle online appears to have held up well, and there's little to pick holes in.
There's been some dissent from Titanfall fans that Apex Legends leaves out gameplay mechanics defining of the original series; namely the titular giant robotic Titans, and some player movement abilities like wall runs and double-jumps. There, again, Respawn seems to have gone for honesty. Speaking to both Eurogamer and PC Gamer, Respawn has made it clear they tried to include those features, and it simply didn't work.
And there we have it. An extraordinary, unconventional, and considered move on what might be the most profitable space in entertainment today. Many others have failed, but EA and Respawn are looking like they have a better chance than most here. Not all of us have the budget and resource at EA's disposal, but there's plenty we can learn from the stealthy, frank, and precisely plotted debut of a game that really might make a dent in the Fortnite phenomenon.
'Unmarketing' might be the next marketing trend in video games.
CreativeesportsGamingMonetisationMultiplayerPlayersPublisherRegulationSocial MediaStreamingTwitchUncategorized