China's Government Ends 9-Month Freeze on New Game Approvals
by Will Freeman on 3rd Jan 2019 in News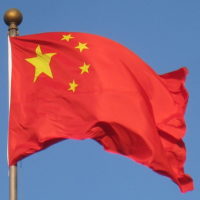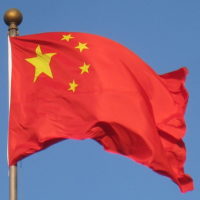 China may be the world's biggest game market, with regard to user numbers and revenues, but for many months the nation's Government had declined to approve a single new game. That all changed in recent days.
As reported by the South China Morning Post, a new body, the State Administration of Radio and Television (SART), was formed in March 2018, with a view to monitoring media content intended for public consumption. From 28 March 2018, no new game titles were approved in a region that saw its video game sector generate a total revenue of CYN¥105bn (GBP£12bn) in the opening half of 2018.
But, as 2018 entered its final moments, SART revealed it had approved 80 new titles. As noted by PocketGamer.biz, China's two biggest publishers – Tencent and NetEase – have no games on the list of newly approved games.
Games have continued to be played in the nine or so months without new releases, and it appears most have been able to monetise normally. Some titles were even released in the period, but only if they were approved before 28 March. The exact reason for the freeze on approvals is unclear, but video game addiction, concerns around childhood myopia (an eye condition) and worry about 'unsuitable content' have been sighted by China's press.
As Christmas 2018 dawned, news emerged that suggested the freeze on game approvals would be lifted, following the foundation of China's Online Games Ethics Committee, which looks at the content of games from an ethical standpoint. While details are thin on the ground, the Online Games Ethics Committee has thus far rejected nine of the 20 games it has looked at. Which games were considered is unknown. China's government has historically deployed relatively tight regulation for game content, with the likes of violent theming kept to a minimum.
The suspension of approval was expected to end in February 2019, so the fact that it has lifted early will come as quite the relief to China's players and industry, as well as the many companies globally that serve or target the country's vast games market.
The approvals lockdown has certainly impacted the local market, with gaming market growth slowing to a single-figure percentage rate for the first time since 2009. According to CNG and GPC data, the aforementioned £12bn revenue for the first half of 2018 marks 5% year-on-year growth for the period. Mobile gaming's growth specifically fell from 50% to 13%, between 2017 and 2018.
With game approvals back on, opportunity in China's gaming market should flourish once more. However, the recent and ongoing role of the state in controlling that market demonstrates that, however big the game industry gets, it will always be beholden to potential state regulation and control. As such, knowing not just the market of a country you are targeting – but also the role of Government – is essential to any business plan. Tencent and NetEase may have capably weathered the approvals storm of the last nine months, but it is difficult to precisely quantify the impact on smaller outfits.