CrossInstall Debuts Download-Free Playable Game Demos on Google Play
by Will Freeman on 20th Dec 2018 in News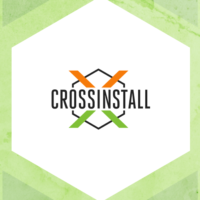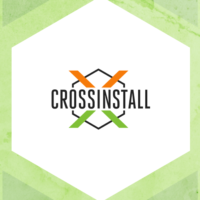 Interactive mobile ads specialist CrossInstall has secured a deal with Google that will see its Instant Playables platform offer game demos within the Google Play store.
Instant Playables lets developers offer interactive demos of their games without the end-user needing to download a game, accessible via a 'Try Now' button on app store product pages. The approach has already proven popular with games makers and distributors on platforms including Facebook, Google UAC, and Snap.
'Lite' versions of games have long been popular across the mobile ecosystem, offering a demo version as an app store download. That approach, while entirely workable, does introduce a degree of friction. Players will have to download and install an app before playing it. That effort may appear trivial, but relative to a playable demo in the Google Play store itself, there is enough effort and time needed to lose significant numbers of potential customers.
"Google's Try Now demo is a standout option for app developers to promote their apps to the end user with a rich interactive playable experience", stated CrossInstall CEO Jeff Marshall. "CrossInstall has worked with hundreds of app developers for years to develop playable ads that deliver unrivalled ROAS, LTV, and KPIs. Now, with our Instant Playables, we are able to leverage our track record as a pioneer in playable technology to help advertisers achieve the same success on Google Play.
"We're thrilled to partner with CrossInstall by bringing their playables to the Google Play Instant experience", added Google product manager Ben Frenkel. "Google is invested in helping developers promote their apps in ways that ensure high-quality engagement from their players. CrossInstall offering this as an added free bonus to their Creative-as-a-Service program makes it even more exciting for developers."
Available as part of CrossInstall's existing data-driven Creatives as a Service offering, Instant Playables enables studios to produce custom demo versions of their games. The demos can be crafted to recognise and respond to user signals; an approach that CrossInstall believes can also boost retention and monetisation.
As advertising continues to increase its presence and impact in mobile gaming, interactive and playable placements offer increasingly relevant potential. CrossInstall's Instant Playables technology provides an interesting parallel to that trend, and you can expect TheGamingEconomy to take a look at getting playable ads and demos right in the New Year.
Ad TechAdvertiserAdvertisingApp StoresCreativeDeveloperGamingMobilePlayersProgrammaticUncategorizedUser Acquisition