Activision Blizzard Exceeds Revenue Forecast; Phoenix Games acquires SmileyGamer
by Mathew Broughton on 5th Feb 2021 in News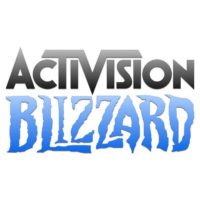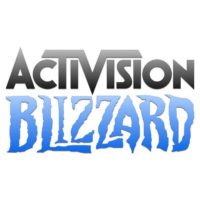 TheGamingEconomy's Daily Digest brings you the prevalent business stories in gaming. In today's news: Activision Blizzard exceeds revenue forecast; Phoenix Games acquires SmileyGamer; and Google exploring Android anti-tracking feature.
Activision Blizzard exceeds revenue forecast
Activision Blizzard has released its financial results for the fourth quarter and year ending 31st December 2020, revealing that net revenue for the year totalled USD$8.086bn, representing a 20.9% increase from 2019. Revenue for Q4 totalled USD$2.413bn, which exceeded analyst expectations of USD$2.001bn. The climb in bookings has been attributed to the expansion of key franchises such as Call of Duty across both premium and free-to-play verticals, a consistent climb in monthly active users (MAUs) across its portfolio, and greater in-game spending. Notably, mobile division King delivered its best financial performance since it was acquired in 2106 for USD$5.9bn by generating USD$2.164bn by the close of the year, driven by a 50% increase in advertising revenue and the continued strong performance of its Candy Crush franchise.
In a statement, Activision Blizzard CEO Bobby Kotick commented, "In a year filled with adversity our extraordinary employees were determined to provide connection and joy to our 400 million players around the world. They accomplished this as well as generating record financial results for our shareholders. Under difficult circumstances, but with the same conviction and focus, they will continue to do so in 2021."
Phoenix Games acquires SmileyGamer
Karlsruhe-based Phoenix Games has announced the acquisition of Belgian studio SmileyGamer, best known for match-three titles including Easter Egg Match, Farm Charm, and Shape Matcher. The acquired firm generates annual revenue of approximately £5m, and has purportedly doubled its annual advertising revenue since initially collaborating with Phoenix Games.
Klaas Kersting, Founder and CEO of Phoenix Games, stated, "SmileyGamer were already doing a fantastic job in a competitive genre, delivering great games for their audience. We saw huge potential in maximising their existing titles, as well as developing new themed games, by helping them understand how best to scale their business. As with most of the studios we partner with, we saw a great opportunity to continue giving them the freedom to develop great games, but applying our operational knowhow to improve monetisation. We're excited to announce this at an important time for us, as we continue to grow and move into a new chapter, following the recent rebrand."
Google exploring Android anti-tracking feature
Google is examining the possible implementation of an antitracking feature, similar to Apple's upcoming App Tracking Transparency protocols, within its Android ecosystem, according to a report published by Bloomberg. The technology giant is already known to be implementing such features on its Chrome web browser, dubbed the Privacy Sandbox, to restrict the usage of third-party cookies. Any feature on mobile passed by Google is likely to mimic its planned technology for browsers, namely Federated Learning of Cohorts (FLoC), which allows the targeting of anonymised groups of users rather than individuals.
The plans for Android are in an early stage and may yet be shelved, while internal sources have suggested that any features would be less strict that Apple's upcoming deprecation of its Identifier for Advertisers (IDFA). In a brief statement, a Google spokesperson said, "We're always looking for ways to work with developers to raise the bar on privacy while enabling a healthy, ad-supported app ecosystem."
AdvertisingFinancial ResultsM&AMobile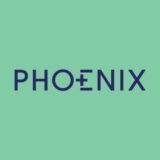 Get the latest news, market analysis, and funding status on Phoenix Games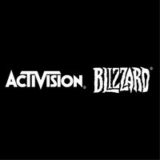 Get the latest news, market analysis, and funding status on Activision Blizzard