iDreamSky in Leyou Takeover Talks with CVC; Facebook Sues oneAudience
by Mathew Broughton on 28th Feb 2020 in News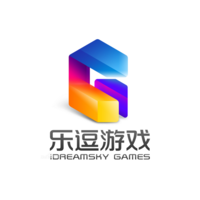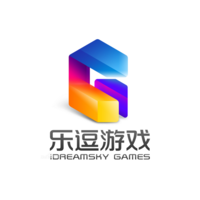 TheGamingEconomy's Daily Digest brings you the prevalent business stories in gaming. In today's news: iDreamSky in Leyou takeover talks with CVC; Facebook sues oneAudience; and NetEase releases 2019 financial results.
iDreamSky in Leyou takeover talks with CVC
Mobile developer iDreamSky Technology Holdings Ltd. is in advanced talks with private equity firm CVC Capital Partners to partner on an estimated USD$1.4bn (£1.1bn) acquisition deal for Hong Kong-based video game holding company Leyou Technologies Holdings Ltd., according to sources speaking to Bloomberg. As previously reported in TheGamingEconomy, iDreamSky has been in exclusive talks to purchase Leyou since December last year at the latest, while the Shenzen-based firm has only more recently began to explore a potential partnership with CVC, which itself made an unsuccessful approach to buy Leyou at an earlier stage.
Under the terms of the prospective partnership, iDreamSky would hold the majority stake in the combined entity with Leyou, while CVC would hold a "significant" minority stake in the group. While the most successful IP in the Leyou portfolio, such as free-to-play shooter Warframe, will be retained, it is thought that that certain subsidiary studios may be offloaded to help finance the deal. According to a filing dated February 17th, Leyou controlling shareholders are "finalising the transaction and financing documents" of the sale to iDreamSky, while the talks with CVC are expected to conclude within the next few weeks, should they prove successful.
At the time of writing, the share price of Leyou Technologies Holdings Ltd. (HKG: 1089 has fallen by 1.1% to HKD$2.70 (£0.27), while iDreamSky Technology Holdings Ltd. (HKG: 1119) has slid by 4.25%, down to HKD$4.96 (£0.49) per share.
In separate developments from CVC, partner Daniel Pindur has stated at the Calcalist's WeTech Berlin 2020 that the private equity firm intends to lead mobile monetisation platform IronSource to an initial public offering within two-to-four years. CVC acquired a 25% state in IronSource for USD$430m (£333m) in November last year, while the advertising technology firm recently branched out into game development and publishing with the launch of its own studio, Supersonic Games, earlier this month.
Facebook sues oneAudience
Facebook has submitted a federal lawsuit to the United States District Court, Northern District of California, demanding a jury trial against mobile analytics platform oneAudience, alleging that it paid third-party developers to install a malicious software development kit (SDK) within their apps, which in turn harvested user data including names, email addresses, country-level location and gender. The potential infringement, which echos that of the 2018 Cambridge Analytica incident, was first discovered by security researchers and reported on November 25th last year, the same day on which oneAudience shuttered its SDK.
In a statement, Facebook director of platform enforcement and litigation Jessica Romero said, "This is the latest in our efforts to protect people and increase accountability of those who abuse the technology industry and users. Through these lawsuits, we will continue sending a message to people trying to abuse our services that Facebook is serious about enforcing our policies, including requiring developers to cooperate with us during an investigation, and advance the state of the law when it comes to data misuse and privacy."
NetEase surpasses Activision Blizzard and EA
Chinese internet technology company NetEase has released its financial results for the fourth quarter and full year of 2019, with revenue from gaming climbing by 15.5% to CN¥46.42bn (£5.128bn), while gross profit from its PC and mobile games increased by the measure of 15.1% to CN¥29.45bn (£3.253bn). In terms of revenue generated by games software and related services, NetEase has therefore surpassed Western gaming giants Activision Blizzard (£5.03bn) and Electronic Arts (EA) (£4.17bn). The strong growth has been attributed to the launch of several titles in its home market, heightened recognition of titles such as Knives out and Marvel Super War within the wider APAC region, and record subscriber numbers for its published third-party IP, namely Blizzard Entertainment's World of Warcraft.
In a statement accompanying the results, NetEase CEO and director William Ding said, "We saw strong growth across our primary businesses, increasing our total annual net revenues and net income from continuing operations attributable to the Company's shareholders year-over-year by 16% and 60%, respectively, due to strong performances in our online game services as well as other business segments. Our online game services net revenues continued to grow, propelled by the sustained and growing popularity of our existing titles, again demonstrating the longevity of our game franchises. At the end of the year, we launched the long-anticipated Fantasy Westward Journey 3D, which gave us a wonderful start to the first quarter. We will continue to bring more masterpieces to both domestic and global players in 2020."
At the previous close, NetEase, Inc. share price had fallen by 6.92% to USD$321.93 (£249.54), while at the time of writing in pre-market trading this has decreased by a further 5.15% to USD$305.35 (£236.69).