VSPN Secures Further USD$60m; Turnip Raises USD$1.6m Seed Funding
by Mathew Broughton on 22nd Jan 2021 in News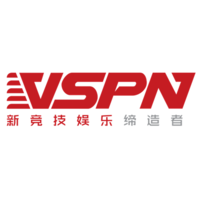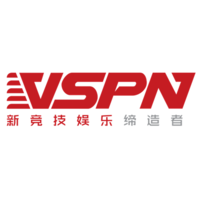 TheGamingEconomy's Daily Digest brings you the prevalent business stories in gaming. In today's news: VSPN secures further USD$60m (£44m); Turnip raises USD$1.6m (£1.2m) seed funding; and Three Gates acquires gameXcite.
VSPN secures further USD$60m (£44m)
Esports solutions provider Versus Programming Network (VSPN) has announced that it has closed a USD$60m (£44m) Series B follow-on round supported by Prospect Avenue Capital (PAC), Guotai Junan International, and Nan Fung Group. The round, which closely follows the USD$100m (£72.9m) Tencent-led Series B financing secured in October, will be used for a variety of purposes, namely supporting content creation; general operations purposes; and expanding to overseas markets.
Dino Ying, Founder, and CEO of VSPN, commented, "We are very excited that this round of funding was successfully closed at the beginning of 2021. The esports industry is through its nascent phase and is entering a new era. In this coming year, we at VSPN look forward to showcasing diversified esports products and content to more business partners and fans throughout the industry. We are counting the days until the pandemic is over and we hope that we can make fast and steady progress in expanding VSPN internationally, participating in the making of global esports standards, and supporting the development of a sustainable esports ecosystem world-wide."
Turnip raises USD$1.6m (£1.2m) seed funding
Bengaluru-based live streaming startup Turnip has raised USD$1.6m (£1.2m) in a seed financing round led by Elevation Capital and supported by Better Capital CEO Vaibhav Domkundwar. Since its formation in April last year, Turnip has accumulated an estimated 250,000 users. The proceeds from the tranche will be used for recruitment and for further product development in streaming and mobile gamer communities.
In a blog post released on LinkedIn, Elevation Capital Vice President Vaas Bhaskar wrote, "The rise of mobile gaming in India has been exponential and obvious – We have about 350M+ mobile gamers in India, expected to grow at 20%+ over next 5 years. In the shadow of this, game streaming has exploded. 3M active game streamers engage over 200M viewers today. These creators and their fans are everywhere – your 15-year-old niece, the Uber driver during his break or the hair stylist you last met - they are ubiquitous and growing. Six of the top ten YouTube streamers (by views, in 2020) are from India with the top creators having 20M+ subscribers. Game streaming is no longer relegated to being a niche sub-culture; it is mainstream and growing."
Three Gates acquires gameXcite
Visby-based independent holding group Three Gates AB has announced the acquisition of multiplatform developer-publisher gameXcite, best known for its mobile title Asterix & Friends, for an initial consideration of €850,000 (£752,770) followed by an earn-out payment of up to €800,000 (£708,490) payable by 2022 depending on the fulfilment of net sales targets. The purchase marks the second acquisition of a studio based in the German city of Hamburg by the Swedish group, after it secured a majority stake in Tivola Games for an undisclosed sum in May last year. In conjunction with the acquisition Three Gates,
Don Geyer, CEO of Three Gates, commented, "It is incredibly gratifying to be able to start the new year with another important acquisition after last year's transformative acquisition of Tivola Games. With this, we take another step in the transformation of Three Gates from a listed individual game studio to building a group of companies consisting of profitable gaming companies. gameXcite is a Hamburg-based game studio with a positive cash flow that will already during the second quarter carry out a relaunch of the very popular game Asterix & Friends, which we have very high expectations of. We are now adding another significant game release to our already ambitious launch plan for 2021. In addition, we are adding a very experienced and skilled game entrepreneur to the group through Patrick Streppel [CEO of gameXcite]." (translated)
DeveloperesportsInvestmentM&ASeries BStreaming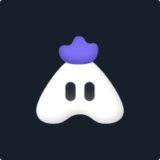 Get the latest news, market analysis, and funding status on Turnip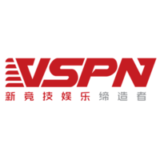 Get the latest news, market analysis, and funding status on Versus Programming Network (VSPN)