Roblox Acquires Loom.ai; SteelSeries in KontrolFreek Buyout
by Mathew Broughton on 15th Dec 2020 in News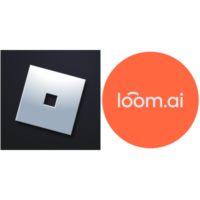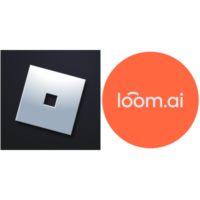 TheGamingEconomy's Daily Digest brings you the prevalent business stories in gaming. In today's news: Roblox acquires Loom.ai; SteelSeries in KontrolFreek buyout; and eBay scalping market for consoles, GPUs, and CPUs, calculated at USD$82m (£64m).
Roblox acquires Loom.ai
Online gaming platform Roblox Corporation has announced that it has acquired digital avatar and facial animation company Loom.ai for an undisclosed sum. The technology belonging to San Fransisco-based Loom is now set to be used within the Roblox platform, with executives citing opportunities in social player-player interactions and rendering singers for in-game concerts in a more effective manner.
The acquisition follows Roblox's delay of its IPO until January at the earliest, and marks a continuation of similar facial avatar firms being purchased over the course of the last year. Most recently, Epic Games bought out expressive digital company Hyprsense in November. Loom.ai has garnered funding of USD$5.9m (£4.4m) since its foundation in 2016 Anorak Ventures; Presence Ventures; Samsung Ventures; Y Combinator; and Zach Coelius
In a press release announcing the acquisition, Roblox CEO David Baszucki commented, "We believe as people share experiences virtually, their avatars should have the ability to express a full range of emotions. Loom.ai will accelerate making human co-experiences more immersive and personal, adding world-class facial animation technology as part of Roblox's efforts to provide expressive emotive actions to avatars that will enable deeper connections for our community."
SteelSeries in KontrolFreek buyout
Frederiksberg-based video game hardware company SteelSeries has acquired controller manufacturer KontrolFreek to consolidate its position in the console peripherals market. Terms of the acquisition were not disclosed. The purchase marks the Danish company's second in 2020, having bought French gaming audio software A-Volute in April for an undisclosed sum. In a further reflection of the ongoing consolidation in video gaming, console peripherals manufacturers have seen a high level of buyout interest in the previous 12 months ahead of the release of the next-generation consoles from Microsoft and Sony, with examples including Corsair's acquisition of SCUF Gaming in December 2019 for USD$136.3m (£102.1m)and the USD$340m (£255m) acquisition of PowerA by Acco Brands.
In a statement, Lars Cordt, Partner in Axcel, which holds the controlling stake in SteelSeries, commented, "With the acquisition of KontrolFreek SteelSeries is strengthening its position in the console gaming market which was a key value creation initiative at our entry into the business. We look forward to realising the synergies and further developing the KontrolFreek brand."
eBay scalping market for consoles, GPUs, and CPUs, calculated at USD$82m (£64m)
eBay scalpers have made an estimated USD$39m (£29.2m) in profit from USD$82m (£64m) in sales of next-generation Xbox Series X, Xbox Series S, and PlayStation 5 consoles, along with new AMD CPU and Nvidia GPU units. The research, undertaken by data engineer Michael Driscoll and published in Dev.to, estimates that scalpers have generated USD$19m (£14m) in profit from sales of Sony's PlayStation 5 console at a manufacturer's suggested retail price (MSRP) ratio of up to 300%, while so-called price gougers have netted USD$9m (£6.7m) from sales of Microsoft's new devices.
Moreover, Driscoll estimates that these estimates are a significant understatement of the issue, writing, "With eBay's fairly high fees, I assume it's the place scalpers choose last as FB Marketplace, Craigslist, other forums/discords offer better profit margins, so this analysis can only be a proxy for the overall scalping market. I would conservatively guess the real scalping market is at least 2-5x larger (personally I think 10x+); it's clear how scalping is a very lucrative career option for someone of dubious morals. For Zen 3, there's some hope in sight by early next year; for the rest, until supply meets demand it's pretty bleak."