MTG Acquires Hutch; 37Games Completes Guangzhou Sanqi Network Purchase
by Mathew Broughton on 9th Dec 2020 in News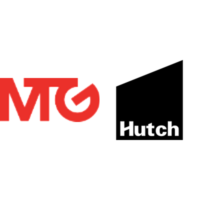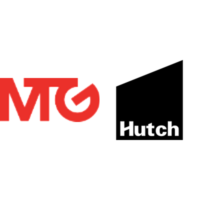 TheGamingEconomy's Daily Digest brings you the prevalent business stories in gaming. In today's news: MTG acquires Hutch; 37Games completes Guangzhou Sanqi Network purchase; and gamified ecommerce platform Aglet secures USD$4.5m (£3.4m).
MTG acquires Hutch
Modern Times Group (MTG) has announced that it has acquired British mobile developer-publisher Hutch through its newly formed GamingCo holding group for an initial consideration of USD$275m (£206m) at an EBITDA multiple "in the low teens", to be followed by an expected earn-out consideration of USD$100m (£74.9m) payable by the close of the 2024 financial year. London-based Hutch is known for its portfolio of free-to-play titles such as F1 Manager, Top Drives, and Rebel Racing, and reportedly generated revenue of USD$56.3m (£41.2m) and EBITDA of USD$14m (£10.5m) in the nine months ended 30th September 2020. MTG executives have stated that the acquisition adds a promising array of early growth stage and future titles in the midcore segment, with crossover opportunities between other GamingCo stablemates Innogames and Kongregate.
In a statement commenting on the acquisition, Maria Redin, CEO and Group President of MTG, wrote, "Hutch is a true front-runner, responsible for some of the most successful titles in the fast-growing mobile racing category and spearheaded by an exceptionally strong and highly-experienced team. We are thrilled to welcome Hutch to MTG, both as a stellar company in its own right, and as the first investment made by our new gaming holding company."
37Games completes Guangzhou Sanqi Network purchase
Sanqi Interactive Entertainment, otherwise known as 37Games, has revealed that it has acquired the remaining 20% of its subsidiary Guangzhou Sanqi Network from Huai'an Shunqin Enterprise Management Partnership and Huai'an Shunjing Enterprise Management Partnership respectively for a total consideration of CN¥2.88bn (£330m).
The now-wholly-owned unit primarily specialises in the publishing and operation of 37Games' mobile portfolio, including game marketing and advertising optimisation. Guangzhou Sanqi Network is expecting to generate net profit of CN¥1.2bn (£138m) through 2020, which is forecast to grow by 38% to CN¥1.656bn (£189.8m) by the close of 2022. Shareholders responded positively to the news, with a peak increase of 8.32% in Sanqi Interactive Entertainment's share price, with analysts citing the optimised shareholding structure and closer ties with Guangzhou Sanqi Network senior management as drivers behind the rise.
Gamified ecommerce platform Aglet secures USD$4.5m (£3.4m)
Gamified sneaker ecommerce platform Aglet has announced that it has secured USD$4.5m (£3.4m) in a seed financing round led by Sapphire Sport and supported by Forecast Ventures; Lakestar Ventures; Greg Castle (Anorak Ventures); Matt Miesnieks (Niantic); and Nate Mitchell (Oculus, Mountaintop Studios). The Aglet app allows consumers to earn in-game currency and items through walking around the real-world in their sneaker of choice, as well as collaborating with independent designers and leading shoe brands for releasing virtual sneakers through the platform. To-date, Aglet has raised USD$7m (£5m) and has garnered an active userbase of approximately 100,00 players. Aglet is set to use the funding for recruitment and to further develop its platform.
Ryan Mullins, CEO and Co-Founder of Aglet, commented, "Our main thesis is that gaming is eating the world. We seek to be the 'metaverse for commerce' where online and offline consumption experiences fuse together into something magical, fun and new. Aglet has built the platform for existing brands to plug into our experience, as well as for the next generation of creators to design virtual streetwear and brands. Our vision is to give them their own virtual retail shop in the gaming world and bring their designs into reality. 'The street' is now a virtual street."
DeveloperInvestmentM&AMobileRetail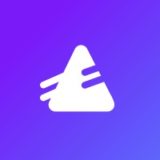 Get the latest news, market analysis, and funding status on Aglet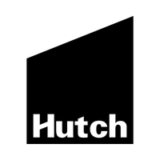 Get the latest news, market analysis, and funding status on Hutch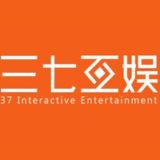 Get the latest news, market analysis, and funding status on 37Games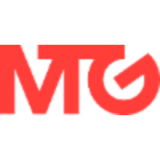 Get the latest news, market analysis, and funding status on Modern Times Group (MTG)