Leaf Mobile in Company-Record Quarter; VR Headset Sales to Reach 6.4 Million in 2020
by Mathew Broughton on 1st Dec 2020 in News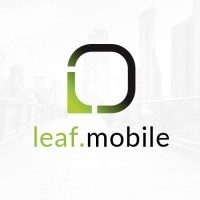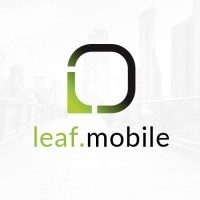 TheGamingEconomy's Daily Digest brings you the prevalent business stories in gaming. In today's news: Leaf Mobile in company-record quarter; VR headset sales to reach 6.4 million in 2020; and Yoplait to sponsor LDN UTD.
Leaf Mobile in company-record quarter
Vancouver-based Leaf Mobile, a studio which specialises in "counter-culture" themed titles, has announced company-record revenue of CAD$11.1m (£6.41m) over the third quarter ended 30th September 2020, marking the third consecutive quarter of growth for the firm. During the three months Leaf posted a net loss of CAD$700,000 (£404,000), which has been jointly attributed to ongoing costs of its acquisition of LDRLY in April this year and increased investment in user acquisition across its portfolio. More recently, Leaf Mobile signed an agreement to acquire EastSide Games for a total consideration of CAD$150m (£86.6m), subject to approval from shareholders and the TSX Venture Exchange, as well as a proposed public offering of 240 million shares to raise gross proceeds of CAD$54m (£31m).
Commenting on the results, Leaf Mobile CEO Darcy Taylor wrote, "We continue to experience strong growth momentum across our growth and new game titles, on a year-over-year and quarter vs. quarter basis. This was our third consecutive quarter of record revenue results, driven by continued revenue gains in our new and growth titles. Our business performance results to date show strong execution of our strategy of 'Live Ops' excellence, creating new long-life cycle franchises, investing in new IP with the goal of creating highly engaging games that produce lasting player enjoyment."
VR headset sales to reach 6.4 million in 2020
A total of 6.4 million virtual reality (VR) standalone, smartphone, and tethered, headsets will be sold through 2020, while consumer spend on VR content will breach the USD$1bn (£750m) barrier, according to the Consumer VR Headset and Content Revenue Forecast 2020-2025 report published by Omdia. According to the research, the sector will see 4x growth across the next five years in terms of revenue, reaching USD$4bn (£3bn), while up to 45 million VR hardware devices will be actively used. Despite content revenue quadrupling in these estimates, market penetration is set to remain low, with only 3% of households forecast to own a VR headset by 2025, up from today's 1.2%.
Omdia's findings reflect a sector seeing steady growth after struggling with rampant over-expectation in its nascent years, leading to high-profile casualties in the consumer segment including Google Glass and Magic Leap, which was forced to lay off approximately 1000 staff as it pivoted to enterprise solutions. According to data compiled by TheGamingEconomy's TGE Index, investment in video game XR companies has reached USD$671.70m (£503.49m) since April this year, representing 2% of total transaction value recorded.
Yoplait to sponsor LDN UTD
London-based esports organisation LDN UTD has announced that it has signed French dairy conglomerate Yoplait as title sponsor, which will immediately see the Yop drinkable yoghurt brand emblazoned on promotional material for the Inter-Borough Yop Esports Championship, which starts today (1st December 2020). Financial terms of the arrangement were not disclosed. Yoplait follows other high-profile non-endemic brands into esports sponsorship this year, with perhaps the most notable example being BMW's global partnership with five leading organisations brokered in April.
Oliver Weingarten, CEO and Founder of LDN UTD, said in a statement provided to Esports Insider, "From our first discussions it was clear that LDN UTD and Yop were very much aligned on values and messaging to the esports community. We are both looking to bring about positive change through education and esports and having someone on board who shares a common goal will enable us to reach more members of the community."