Kahoot! Acquires Drops; Hello Yellow Brick Games
by Mathew Broughton on 24th Nov 2020 in News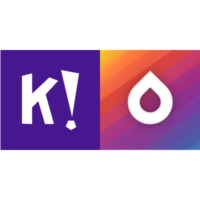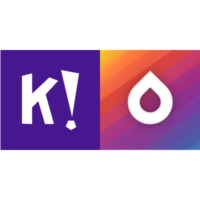 TheGamingEconomy's Daily Digest brings you the prevalent business stories in gaming. In today's news: Kahoot! acquires Drops; Hello Yellow Brick Games; and ByteDance launches indie publisher and mobile game store.
Kahoot! Acquires Drops
Oslo-based educational gaming company Kahoot! has announced that it has acquired Estonian language game developer Drops for an initial consideration of USD$31m (£23m) paid in cash and share capital, plus a performance-tied earn-out sum of USD$19m (£14m) payable by the close of the 2021-2022 financial year. According to figures released by Kahoot!, Tallinn-based Drops has built up a userbase of 25 million since its launch in 2015 and generated revenue of €6.3m (£5.6m) through 2019. The purchase marks the latest development in a busy 2020 for Kahoot!, having raised USD$28m (£21m) in June followed by USD$215m (£161m) in October, both through share placements, as well as acquiring mobile workplace Actimo for USD$26m-USD$33m (£19m-£25m).
Eilert Hanoa, CEO of Kahoot!, commented, "We are thrilled to welcome Drops to the expanding Kahoot! family as we advance towards our vision to become the leading learning platform in the world. Drops' offerings and innovative learning model are a perfect match to Kahoot!'s mission of making learning awesome through a simple, game-based approach. Drops and language learning becomes the latest addition to our growing offering of learning apps for learners of all ages and abilities. We will continue to expand in new areas to make Kahoot! the ultimate learning destination, at home, school or work, and to make learning awesome!"
Hello Yellow Brick Games
Yellow Brick Games, a Canadian studio focusing on indie titles with a "craftsmanship approach" has been formally launched with a 15-strong team. The nascent outfit boasts a founding team, namely Thomas Giroux; Jeff Skalski; Mike Laidlaw; and Frédéric St-Laurent B, with prior positions at Activision Blizzard; Bioware; Electronic Arts (EA); and Ubisoft. Yellow Brick Games is headquartered in Quebec City but has embraced a remote-working culture, offering roles on both a domestic and international basis.
Commenting on the studio's founding, Slaski, who has been appointed as Yellow Brick Games COO and Executive Producer, wrote, "We have learned a lot from working on world-class, multi-year projects with thousands of colleagues and we want to take a different approach. Leveraging a smaller talented team where people come first, we will create amazing worlds and experiences for all others to enjoy. The market is moving fast, and we have no desire to play catch-up and chase it when we can influence where it goes. These goals drove us to found Yellow Brick Games."
ByteDance launches indie publisher and mobile game store
Chinese social technology company ByteDance, best known for its TikTok app, has announced the launch of an indie games publishing division, dubbed Pixmain, at the WePlay Game Expo in Shanghai. While the new publishing house will primarily focus on mobile titles, four of its debut five titles will also debut on PC and console platforms. Earlier in October, ByteDance also launched Danjuan Games, an online game store dedicated to accessible mobile titles such as those in the puzzle and side-scroller genres. Prior to the two new subsidiaries, ByteDance's existing efforts in video games includes Nuverse; PixDance (both focusing on mid-core and hardcore titles); and Ohayoo, which specialises in free-to-play casual games.
In an interview with South China Morning Post, Ampere Analysis analyst Chundi Zhang commented, "After experiencing setbacks in publishing mid-core and hardcore games, proving that it may be difficult to [follow] the same path as Tencent or NetEase, ByteDance is carving out a path of its own in the areas of casual and hyper-casual games. The launch of Danjuan Games is a consolidation of their business in casual and hyper-casual games, aiming to create a Steam-like platform that integrates game publishing and user community."
DeveloperIndieM&AMobilePublisher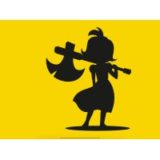 Get the latest news, market analysis, and funding status on Yellow Brick Games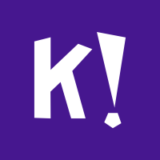 Get the latest news, market analysis, and funding status on Kahoot!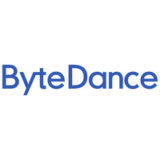 Get the latest news, market analysis, and funding status on ByteDance