MY.GAMES Acquires Deus Craft; Embracer Group Raises SEK5.78bn
by Mathew Broughton on 8th Oct 2020 in News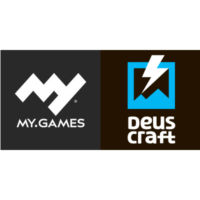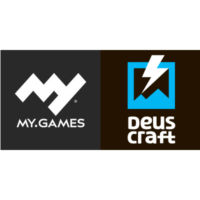 TheGamingEconomy's Daily Digest brings you the prevalent business stories in gaming. In today's news: MY.GAMES acquires Deus Craft; Embracer Group raises SEK5.78bn (£502m); and TGS Esports acquires Volcanic Media.
MY.GAMES acquires Deus Craft
Mail.ru Group has announced the acquisition of a controlling stake of 51.16% in Moscow-based mobile developer Deus Craft for an upfront sum of USD$14.1m through its MY.GAMES subsidiary, plus an additional earn-out consideration of a maximum USD$35m payable by April 2021, subject to the fulfilment of performance targets. The acquired studio specialises in casual titles, notably the time-management title Grand Hotel Mania which was launched in July this year. A statement released by MY.GAMES suggests that the key management personnel will remain in their positions for the forseeable future, with a total of 70 employees joining the Russian group.
Commenting on the acquisition, MY.GAMES CEO Vasiliy Maguryan wrote, "We are happy to welcome Deus Craft to the MY.GAMES family, which already includes more than a dozen Studios with unique profiles and many years of development experience. MY.GAMES ecosystem is designed in a way so that consolidated studios can use all the advantages of an open partner environment for sharing experience and expertise in order to significantly scale their product portfolios. Examples of successful studio consolidations in recent years include: Pixonic, SWAG MASHA, BeIngame and others. After joining MY.GAMES in Q3 2016, Pixonic studio showed revenue growth of ~6x. Since Q3 2019, SWAG MASHA studio increased its revenue by ~2x. We are confident that the Deus Craft team will help us further strengthen our expertise in the mobile segment, especially in the new time-management genre, while maximising its growth potential."
Embracer Group raises SEK5.78bn (£502m)
Karlstad-based video game holding company Embracer Group has announced that it has raised SEK5.78bn through the private placement of 35.69 million new Class B shares at the price of SEK162 per share, with the proceeds set to be used to support the group's acquisition strategy, while simultaneously diversifying its investor line-up. The shares were purportedly purchased by a range of both domestic and international investors, most notably Canada Pension Plan Investment Board (CPPIB), which bought shares worth approximately SEK2.1bn (£183m). Aside from the placement, Embracer Group Co-Founders Lars Wingefors, Erik Stenberg, Mikael Brodén, Klemens Kreuzer, and Reinhard Pollice, have consolidated their holdings in the company behind Wingefors' Lars Wingefors AB vehicle through a separate SEK1.471bn (£128m) sell-down transaction.
The placement comes after Embracer Group raised SEK1.65bn (£143m) through a similar Class B issuance in April this year, again to support its M&A activities. Through Q3 this warchest was well and truly opened, with the firm acquiring nine separate companies for a disclosed outlay of USD$137.6m (£106.7m). Of these, the most valuable was the purchase of Rotterdam-based VR studio Vertigo Games, which was acquired for an initial consideration of €50m (£45m), with an additional maximum earn-out consideration of €65m (£59m).
TGS Esports acquires Volcanic Media
Vancouver-based esports organisation TGS Esports Inc. has announced that it has signed a letter of intent to purchase fellow Canadian firm Volcanic Media Inc., which specialises in grassroots and scholastic activities, for the purchase price of CAD$240,000 (£139,980). The acquisition is expected to drove more than 200,00 players towards the TGS Esports ecosystem through Volcanic's tournaments and scholarship programmes. Volcanic executives Shawn Caldera and JP Perez are set to be appointed to a new Scholastic Esports division of TGS Esports as Director and Manager respectively.
Spiro Khouri, CEO of TGS, commented, "We have been working with Shawn and his team for some time now and it made perfect sense to bring Volcanic into the fold. Thirty percent of all gamers are under the age of 18 and that number is growing. By introducing that demographic to TGS it allows them to interact with us early and stay a part of our ecosystem beyond High School."
esportsInvestmentM&AMobilePost-IPO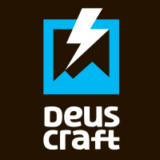 Get the latest news, market analysis, and funding status on Deus Craft

Get the latest news, market analysis, and funding status on My.Games
Get the latest news, market analysis, and funding status on Embracer Group