Sumo Group Acquires Pipeworks; CD Projekt Red Imposes Mandatory Crunch
by Mathew Broughton on 30th Sep 2020 in News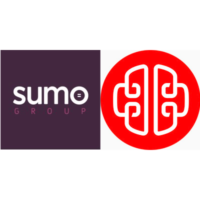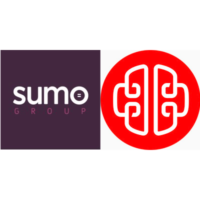 TheGamingEconomy's Daily Digest brings you the prevalent business stories in gaming. In today's news: Sumo Group acquires Pipeworks; CD Projekt Red imposes mandatory crunch; and Guild Esports raises £18.75m.
Sumo Group acquires Pipeworks
UK video game holding company Sumo Group has announced the full acquisition of Oregon-based studio Pipeworks (Lake Street Labs Buyer Corp.) for a maximum consideration of USD$99.5m (£77.4m), consisting of an initial payment of USD$59.5m (£46.3m) in cash and newly issued share capital, followed by an earn-out consideration of up to USD$40m (£31m). The acquisition marks the largest Sheffield-based Sumo Group has made since its £78.15m IPO in December 2017, as well as a significant expansion into the United States. Along with development, co-development, and live-operations services, Pipeworks fields an enterprise division for solutions across healthcare and education. According to data released by Sumo Group, Pipeworks generated revenue of USD$19.4m (£15.1m) for the 12 months ended 30th June 2020, with a corresponding EBITDA value of USD$4.2m (£3.3m). Concurrently, Sumo Group has released its unaudited results for the first half of its financial year, also ended 30th June, with revenue climbing by 26.7% to £26.3m and adjusted gross profit up by 18.2% to £11.5m.
Carl Cavers, CEO of Sumo Group, commented on the acquisition, "This is a major step forward for our business. Having known Lindsay for some time and been a keen follower of Pipeworks, I am naturally delighted to welcome Lindsay and his team to Sumo Group and look forward to working together and sharing an exciting future. Sumo Group is thriving. This is the largest acquisition Sumo Group has made since IPO. Our underlying market is strong, and we see good opportunities for new games, including original IP developed by our talented studios. I would like to thank our team, once again, for their great work, which continues to drive the Group's success."
At the time of writing, Sumo Group Plc (LON: SUMO) share price is up by 7.04% at £2.11.
CD Projekt Red imposes mandatory crunch
Warsaw-based developer CD Projekt Red has imposed a mandatory six-day working week for its staff in the run-up to the release of its Cyberpunk 2077 title in November this year, ostensibly to fix "numerous" bugs in the pre-release version of the game. According to an anonymous source speaking to Bloomberg, some employees at the studio have been working nights and weekends to work on the title for over a year, prior to an email from executives informing them of the mandatory overtime. The move comes after CD Projekt Red head Marcin Iwiński gave public assurances on two separate occasions last year that the studio would not be imposing overtime on developers to finish the project. Cyberpunk 2077 has twice been delayed from its original April 2020 release window, firstly to 17th September then to its current slot of 19th November.
In an email to CD Projekt Red staff, studio lead Adam Badowski wrote, "Starting today, the entire studio is in overdrive[...] I take it upon myself to recieve the full backlash for the decision. I know this is in direct opposition to what we've said about crunch. It's also in direct opposition to what I personally grew to believe a while back - that crunch should never be the answer. But we've extended all other possible means of navigating the situation."
At the time of writing, CD Projekt SA (WSE:CDR) share price is down 1.39% at zł425.40 (£84.95).
Guild Esports raises £18.75m
Guild Esports has raised £18.75m in an oversubscribed share placing ahead of a planned IPO on the London Stock Exchange on Friday (2nd October 2020), in a move which would make it the first esports organisation to list publicly in the United Kingdom. Despite posting a net loss of £1.16m for the ten month period ending 30th June 2020 and having only signed its first players across the Rocket League (Psyonix) and Fifa (EA Sports) franchises, the placing purportedly values the startup at £41.2m, with the firm having raised a total of £5.3m in prior investment rounds. According to plans detailed earlier this month, Guild Esports aims to raise £20m through the IPO process, though this was at a higher valuation of £50m. Following the IPO, current Guild investors Toro Consulting Ltd.; Blue Star Capital Plc; former footballer David Beckham; and Pioneer Media Holdings Inc. will hold stakes of 9.33%, 5.95%, 4.78%, and 3.01%, respectively. Proceeds from the share placing and IPO will be used for player recruitment, marketing efforts, and to support day-to-day operations.
In a statement issued earlier in September, Guild Esports Executive Chairman Carleton Curtis wrote, "The growing global popularity of esports has enabled several existing franchises to monetise their activities through sponsorship, retail, merchandising, apparel & product licensing, new media & mobile, broadcasting and tournaments. Guild will be the first esports franchise to join the London stock market, which will provide us with the caché, credibility and capital to fulfil our ambition to become one of the world's top ten esports franchises within three years."