Sony Cuts PS5 Production by 4 Million Units; Facebook Oculus Quest 2 Leaked
by Mathew Broughton on 15th Sep 2020 in News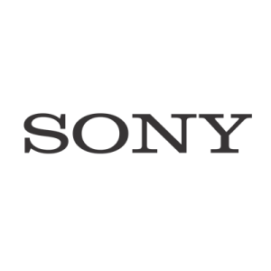 TheGamingEconomy's Daily Digest brings you the prevalent business stories in gaming. In today's news: Sony cuts PS5 production by four million units; Facebook Oculus Quest 2 leaked; and CNET Media Group sold to Red Ventures for USD$500m (£389m).
Sony cuts PS5 production by four million units
Sony Corp. has cut the estimated production run for its upcoming PlayStation 5 console by four million units, with the Japanese conglomerate now planning on shipping 11 million devices for the 2020-2021 financial year, according to a report published in Bloomberg. Anonymous sources have indicated that the reduced production run is due to manufacturing issues around its custom system-on-chip (SOC), with production yields gradually improving from a low of 50%.
After initially limiting production in response to high manufacturing costs and forecast low consumer demand, Sony elected to double its PS5 manufacturing run as consumer spend on gaming increased through the height of the Covid-19 pandemic. The heightened manufacturing costs and low SOC yield will be of additional concern to Sony executives given the fairly aggressive pricing strategy for rival Microsoft's Xbox Series X and Series S consoles announced last week, which will be released with the estimated retail prices of USD$499/£449 and USD$299/£249 respectively.
Update (08:50 BST, Wednesday 16th September): Sony has issued a statement refuting the information initially reported by Bloomberg. "While we do not release details related to manufacturing, the information provided by Bloomberg is false," the statement reads, "We have not changed the production number for PlayStation 5 since the start of mass production."
Facebook Oculus Quest 2 leaked
Facebook's upcoming Oculus Quest 2 VR headset has been leaked through its first-party Facebook Blueprint marketing hub, ahead of an official launch press conference expected this week. The new device has significantly beefed-up technical specifications compared to its predecessor, offering 2K resolution for each eye display, double the storage capacity, and 6GB of RAM (up from 4GB).
In further Oculus news, Facebook has confirmed that users who do not abide to its Community Standards when it requires a Facebook account login from Oculus users from October onwards risk losing access to their headsets. Along with violations such as violent content, hate speech, and sexual activity, users who use a pseudonym will risk losing access to their headsets. A Facebook spokesperson told RoadToVR, "If you log in using your Facebook account or merge your Oculus and Facebook accounts and violate the Facebook Community Standards, Conduct in VR Policy or other terms and policies on any of our platforms your access to or use of Oculus products may be impacted. If your account is fully disabled as a result of this violation you may also lose access to your [games and content]. We are committed to keeping all of our platforms safer."
CNET Media Group sold to Red Ventures for USD$500m (£389m)
Digital media holding company Red Ventures has announced that it has entered into a definitive agreement with ViacomCBS to purchase CNET Media Group for a total consideration of USD$500m (£389m). As well as the eponymous CNET technology website, the acquired firm counts video game publications GameSpot and Giant Bomb among its portfolio, as well as review aggregator Metacritic. Prior to re-merging with Viacom, CBS purchased the CNET Media Group for USD$1.8bn (£1.4bn) in 2018, prior to bundling it with its CBS Interactive assets which included GameSpot and Metacritic. Since Viacom and CBS merged in December last year, its CEO Bob Bakish had openly discussed the divestments of assets deemed non-core to the business.
Ric Elias, CEO and Co-Founder of Red Ventures, commented, "Over the last 25 years CNET Media Group has built a dynamic portfolio of brands with well-earned authority on such topics as consumer tech and gaming that play an increasingly important role in people's lives. Red Ventures is eager to invest in CNET Media Group's growth with more personalised consumer experiences that will reinvigorate CNET Media Group's brands and unlock unprecedented opportunity for all."