TGE Index Investment Spotlight - August 2020
by Mathew Broughton on 14th Sep 2020 in News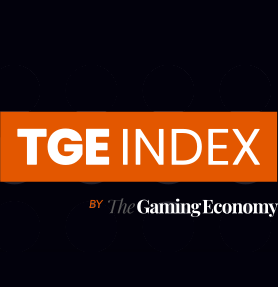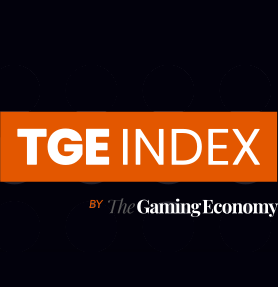 TheGamingEconomy's monthly spotlight of industry investments takes a closer look at a sample of video game transactions tracked by the TGE Index over the previous month. In the August 2020 edition: Wildlife Studio's USD$120m (£91.8m) Series B round; Dynasty eSports' SGD$3.1m (£1.7m) raise; and Playdots' USD$192m (£147m) acquisition by Take-Two Interactive.
Wildlife Studios
Sao Paulo-based mobile developer-publisher Wildlife Studios announced on 17th August that it had raised USD$120m (£91.8m) in a Series B round led by New York investment unit Vulcan Capital, with additional support from Human Capital. The financing valued the firm at USD$3bn (£2.3bn), with over 100 million monthly users across its portfolio of mobile titles and a 70% organic growth rate in profitability. Wildlife is no stranger to significant early-stage investment, having raised USD$60m (£46m) for its Series A round in December last year, which was led by Benchmark and supported by a host of angel and VC investors. With that round earning Wildlife its unicorn status at a valuation of USD$1.3bn (£995m), the developer-publisher has seemingly more than doubled its worth in just eight months.
Excluding venture rounds at an unknown stage, the investment in Wildlife Studios is the most valuable Seed-Series G tranche tracked by the TGE Index to-date, as well as being the most lucrative financing led by a venture capital firm through August. The round was the sole Series B tranche recorded in the month, however four venture rounds took place at an undisclosed stage. Moreover, the round was the sole video games investment recorded in South America throughout the month, though it was significantly above the mean investment in APAC (USD$2.6m/£2.0m) and EMEA (USD$12.3m/£9.41m) observed through the period. Finally, Wildlife's Series B was significantly higher in value than the average transaction of USD$59.1m (£45.2m) recorded for mobile developers, publishers, and technology providers through August.
Dynasty eSports
Dynasty eSports, an esports portal management (EPM) software provider, closed a SGD$3.1m (£1.7m) round on Tuesday 11th August, valuing the Singaporean firm at SGD$18m (£10.1m). The round was purportedly oversubscribed, with Dynasty capping individual investments at SGD$450,000 to facilitate a wider range of partners. While Dynasty elected not to disclose those involved in the round, it stated that the nascent support came primarily from the APAC region, with investment hailing from Australia, Indonesia, Hong Kong, Malaysia, and its home market of Singapore. Founding shareholder Blue Star Capital, a UK-based investment group, has since revealed that it input £230,000, taking its total investment in the firm to £430,000, as part of the round as it exercised its anti-dilution rights to maintain its shareholding of 13%. The round closely follows a partnership, valued at MYR140m (£25.9m), brokered between Dynasty and the Malaysia ESports Federation (MESF) in June this year, which sees all MESF-licensed tournaments in the country hosted through Dynasty's EPM for five years.
Following a prolific July, which saw an average investment of USD$52.7m (£40.6m), the esports segment saw a quieter August, with Dynasty's round coming in at approximately double the recorded average of USD$5.18m (£3.99m) from six disclosed transactions (two were undisclosed). Investment in APAC-located companies also remained low, with the round tracking at close to the monthly average of USD$2.6m (£2.0m) recorded in the region.
Playdots (Take-Two Interactive)
On 19th August, Take-Two Interactive announced that it has entered into a definitive agreement to acquire New York-based mobile studio Playdots for a total consideration of USD$192m (£148m), comprising of USD$90m (£68m) in cash and USD$102m (£77m) in newly-issued common stock shares. The statement announcing the purchase heavily focused on Playdots' expertise in casual and social titles, while also flagging its leaderboard and live-ops technology capabilities. The purchase marks a natural expansion from Take-Two's current midcore mobile portfolio through its Socialpoint division, which it acquired (then as Social Point) in early 2017 for USD$250m (£193m), despite CEO Strauss Zelnick's previous public scepticism of the casual market.
The market opportunity in the hyper-casual space has clearly piqued the interest of corporate investors, with their funding of the space coming to the fore through August. Alongside the Playdots acquisition, mobile powerhouse Zynga made its first foray into the sector with its USD$168m (£128m) purchase of Turkish studio Rollic, while Tencent Holdings Ltd. acquired a minority stake in French hyper-casual mainstay Voodoo in a deal estimated to be in the region of USD$315m (£241m). Together these three investments alone comprise over one fifth of total transaction value recorded for August.
Of the 11 disclosed M&A transactions recorded throughout August (a further eight were for undisclosed sum), the purchase of Playdots was the mostly costly, with an average transaction value of USD$44.3m (£34.1m).
DeveloperInvestmentMobilePublisherSouth AmericaTGE Index Analysis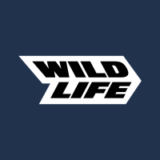 Get the latest news, market analysis, and funding status on Wildlife Studios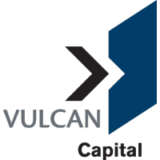 Get the latest news, market analysis, and funding status on Vulcan Capital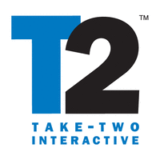 Get the latest news, market analysis, and funding status on Take-Two Interactive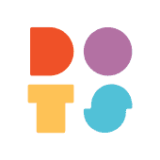 Get the latest news, market analysis, and funding status on Playdots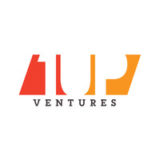 Get the latest news, market analysis, and funding status on 1Up Ventures