TGE Index New Additions Analysis - August 2020
by Mathew Broughton on 2nd Sep 2020 in News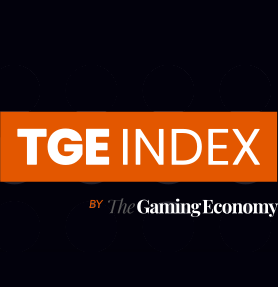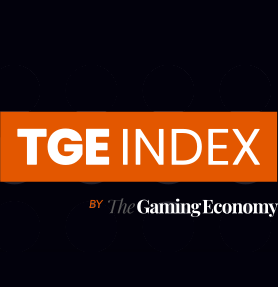 In this newly-launched series, TheGamingEconomy takes an in-depth look at a sample of the 300 companies added to the TGE Index over the last month. In this edition: video games investment vehicle Transcend Fund; African mobile developer-publisher Carry1st; and esports training platform Barracks.
Transcend Fund is a San Francisco-based venture capital firm focused on early-stage investments in video game companies. The vehicle emerged from stealth in April this year with the announcement that it had raised USD$50m (£38m) to invest in gaming firms at seed- or Series A-stage. Transcend's financial involvement in rounds will range from USD$200,000 (£152,800) to USD$2m (£1.5m), with its portfolio now including Nifty Games; Treehouse Games; Bunch; thatgamecompany; Big Run Studios; and Singularity 6.
Despite outpacing other forms of digital entertainment for several years, coupled with the emergence of esports, VC involvement in gaming has traditionally been somewhat low. This is not the case now however, with several gaming-dedicated funds supporting the industry, each with slightly varying focuses given the breadth of the sector. These range from those supporting a wide range of firms, such as Galaxy Interactive (25 investments) and BITKRAFT Ventures (50+ investments) and those with a more selective portfolio, which include 1up Ventures (5 investments) and Hiro Capital (6 investments).
These gaming-specific funds, along with new involvement from multi-sector investors such as March Capital (which joined Transcend in supporting Nifty Games) and Grishin Robotics, indicate venture capital support of gaming is set to reach new peaks. Investment data compiled by the TGE Index supports this, with investment from Seed-Series G passing USD$2.75bn (£2.10bn) in Q3, an increase of 162.6% on the USD$1.05bn (£800m) recorded through Q2, with over a month remaining in the quarter.
Mobile developer-publisher Carry1st joined the TGE Index this month, following a USD$2.5m funding round which took place in May. The Cape Town-based firm was founded by Cordel Robbin-Coker, Lucy Parry and Tinotenda Mundangepfupfu to support growth of the evolving African gaming landscape, with its strategy said to be similar to that of entertainment holding group SEA, which operates in the APAC region. Speaking at the time of the investment, Carry1st CEO Robbin-Coker commented, "Our mission is to bring this world of interactive content to Africa and likewise to connect Africa to the world. Our belief is that building a local publisher, with differentiated tech and operating capabilities across marketing, distribution, and monetisation is the way to be this bridge."
Nairobi-based LudiqueWorks operates under a similar mission to Carry1st, supporting developers across the continent through investment, publishing contracts, and via the Africa Game Developers community. Founded in 2018, LudiqueWorks has accumulated an affiliated network of over 150 studios in 30 nations. Looking to the adjacent and overlapping MENA region, Jordanian studio Tematem raised USD$3.5m in a Series A follow-on round in February this year with the dual purpose of solidifying its presence in the region as well as expanding to other "underserved" markets.
Though the African gaming market is not as scaled as that of North America or Asia-Pacific, there is nothing to suggest that it cannot achieve impressive scale by focusing on emerging territories. Zynga's substantial investment in the Turkish market, with its recent acquisitions of Peak and Rollic for USD$1.8bn (£1.4bn) and USD$168m (£128m) respectively, is testament to this.
The final new addition to the TGE Index to feature this month is Chilean esports training platform Barracks, which assists players of Riot Games' League of Legends title in improving their strategic gameplay, factoring in statistics such as damage per-minute and aggression. In March this year, Barracks extended its partnership with Riot Games' Liga Latinoamérica (LLA), which will see the Santiago-based firm provide live insights to broadcasts. To date, Barracks has raised one disclosed round of funding, a USD$400,000 tranche from Manutara Ventures garnered shortly after its formation in December 2018.
Two comparable platforms are Los Angeles-based ProGuides and Boston-based Gamer Sensei. These both offer tuition for League of Legends alongside a far wider range of titles such as Overwatch, CS:GO, Hearthstone, and Fortnite, as well as a broadened range of services such as one-to-one tuition and group courses. To fuel the additional diversity in their services, both ProGuides and Gamer Sensei have accumulated significantly more funding. Gamer Sensei is funded to the tune of USD$6.3m, consisting of a USD$2.3m seed round in June 2016 followed by a USD$4m round raised in August 2017, while ProGuides has raised USD$7.4m, most recently from a USD$5.5m seed round announced in January this year.
Despite the US platforms having greater financial clout, fostering partnerships with official tournament partners with its current backing is highly impressive for Barracks, and will surely be of note for investors should the firm seek additional funding. Esports viewership has skyrocketed in the absence of traditional sporting events through Covid-19, thus investor attention has turned towards the sector in dramatic fashion, with esports investment through July and August reaching USD$390.4m (£292.4m), more than double the USD$163m (£122m) recorded through the entirety of Q2.
DeveloperesportsMobilePublisherTGE Index AnalysisUncategorizedVenture Capital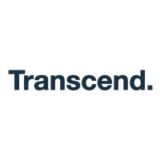 Get the latest news, market analysis, and funding status on Transcend Fund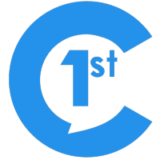 Get the latest news, market analysis, and funding status on Carry1st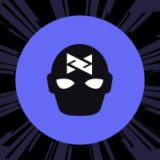 Get the latest news, market analysis, and funding status on Barracks