Huuuge Games Acquires Double Star; EU IMCP Recommends New Loot Box Approach
by Mathew Broughton on 28th Jul 2020 in News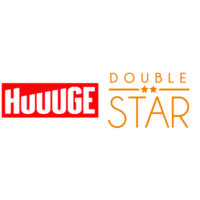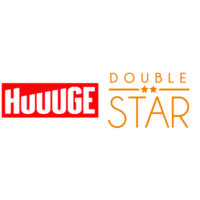 TheGamingEconomy's Daily Digest brings you the prevalent business stories in gaming. In today's news: Huuuge Games acquires Double Star; EU IMCP recommends new loot box approach; and 2020 XR forecast revised to USD$6.9bn (£5.4bn).
Huuuge Games acquires Double Star
Szczecin, Poland-based developer-publisher Huuuge Games has announced the acquisition of Finnish indie studio Double Star for an undisclosed sum. Double Star, which previously collaborated with Huuuge Games on the release of casual mobile RPG Bow Land, will operate as a subsidiary studio out of its current Helsinki office, becoming the twelfth office location for Huuuge Games. The acquisition closely follows that of Dutch advertising technology startup Playable Platform, which was bought last month.
Anton Gauffin, CEO of Huuuge Games, commented, "This acquisition marks another step forward in our Build-and-Buy strategy and our increasing focus on inorganic growth opportunities. Finland has been - and continues to be - one of the world's best hubs for gaming talent. As a global company, our talent-driven strategy has proven itself time and time again in Poland, Israel, Germany and the USA. We expect to replicate this success in Finland starting with Double Star Studios."
EU IMCP recommends new loot box approach
The EU's Internal Market and Consumer Protection (IMCP) committee has recommended in a newly-published report that the European government approaches video game loot box regulation from the perspective of consumer protection, as opposed to the current viewpoint of relating such mechanics to gambling. The EU is unable to regulate loot boxes and other in-game purchasing systems under gambling legislation as this is handled on a by-country basis by the respective national governments, though current consumer protection laws would allow the EU to interject on "problematic game designs", including opaque pricing techniques and addictive mechanics, especially on games targeted towards children.
The report reads, "Some reward structures and presentation features might mislead players regarding the likelihood of receiving valuable items and could promote addiction. These issues could be alleviated through responsible game design which refrains from using proven addictive features. Moreover, players should be clearly informed about the presence of loot boxes in games prior to downloading/purchasing them and about the probabilities of receiving certain items from a loot box at the moment of access."
2020 XR forecast revised to USD$6.9bn (£5.4bn)
SuperData has revised its forecast for XR hardware and consumer software revenue through 2020 to USD$6.9bn (£5.4bn), up from its previous estimate of USD$6.3bn (£4.9bn). Sustained demand for VR headsets despite earlier supply issues due to the Covid-19 pandemic, alongside the release of new devices, has been attributed as the reason for the alteration.
While VR appears to be strengthening, the outlook for augmented and mixed reality (AR and MR) is less positive, with the Nielsen subsidiary estimating that by 2023 the sector will only account for 23% of total XR revenue, down from 36%. Consumer AR/MR headsets have not fared well in recent months, with one market leader Magic Leap pivoting to enterprise solutions having laid off up to half of its 2000-strong workforce. While Apple are believed to be working on an AR headset, having also acquired NextVR for a reported USD$100m in May this year, SuperData believes that the device will not be released until 2022.