Live-Streaming Climbs Rapidly Over Q2; LocalizeDirect Raises SEK10.26m
by Mathew Broughton on 24th Jul 2020 in News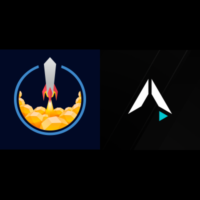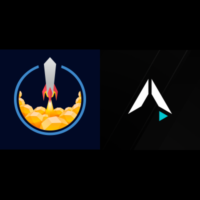 TheGamingEconomy's Daily Digest brings you the prevalent business stories in gaming. In today's news: Live-streaming viewership climbs rapidly over Q2; LocalizeDirect raises SEK10.26m (£909,600); and ESL and Dreamhack enter partnership with Huya.
Live-streaming viewership climbs rapidly over Q2
Hours spent watching content on livestreaming platforms have increased sharply over Q2 2020, with viewership climbing by 56% on Twitch and 75% on Facebook Gaming over the previous quarter, according to figures published by StreamElements in collaboration with Aresenal.gg. Over five billion hours were watched through Twitch through April-June, up from below three billion recorded at the same time last year, while Facebook Gaming saw 200% year-on-year growth from 111 million hours in June 2019 to 334 million hours in June this year. The rapid increase in viewership has been attributed to the shift to digital entertainment in the absence of other forms of recreation due to the coronavirus pandemic.
The blog post reads by StreamElements reads, "Among the games that have shined during this first half of the year is Grand Theft Auto. Unlike other legacy titles that rise and fall based on updates, GTA V has been on an upward trajectory since January without a single dip. Call of Duty: Modern Warfare's growth percentage might have you doing a double-take, but that's because the hours include Call of Duty: Warzone, a free-to-play battle royale that has cross-platform play and progression with Modern Warfare. Warzone launched in March with huge adoption."
LocalizeDirect raises SEK10.26m (£909,600)
Video game translation services provider LocalizeDirect has announced that it has raised SEK10.26m (£909,600) in funding from investor collective Entreprenörinvest, alongside returning investors including Innovum Invest. The venture funding will be used to support the development of its multilingual game project content management system (CMS), dubbed Gridly. Helsingborg, Sweden-based LocalizeDirect has also confirmed that ReadSoft (now Kofax) founder and former CEO Jan Andersson has been appointed to its board of directors.
In a statement, LocalizeDirect Managing Director Chrisoffer Nilsson commented, "The trend we've seen for the last few years is a shift to a continuous development of games - games as a service. Instead of a one-time launch, developers now push out new content frequently, often on a weekly basis, in multiple languages. Managing game data (such as strings, IAP, gameplay variables) for agile multiplatform and multilanguage releases is time-consuming and can rapidly spiral out of control. Gridly facilitates this process, allowing the product teams to cooperate more efficiently time- and cost-wise."
ESL and Dreamhack enter partnership with Huya
Modern Times Group (MTG) subsidiaries ESL and DreamHack have signed an exclusive arrangement with live-streaming platform Huya, which will see the latter broadcast ESL Pro Tour and DreamHack tournament matches across CS:GO and Dota 2 in Mandarin and a host of other Chinese dialects. The partnership will last for one year, and will cover properties including the Intel Extreme Masters, ESL One, and the ESL Pro League circuit. In September last year, Huya acquired a minority stake (~14%) in ESL for USD$30m (£23.6m)
Announcing the partnership, ESL Senior Vice President of Global Media Frank Uddo commented, "Our partnership with streaming giant Huya is reflective of ESL's commitment to provide the best viewing experience for Chinese-speaking fans all around the world. China has one of the fastest-growing esports markets and this deal, for CS:GO and Dota 2 tournaments, will expand our reach and offering to the global esports community."