China Mobile Firms Partner to Form GDSA; Esports Jobs Up 87% in 2019
by Mathew Broughton on 10th Feb 2020 in News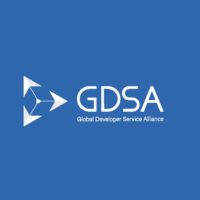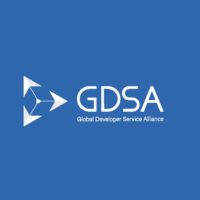 TheGamingEconomy's Daily Digest brings you the prevalent business stories in gaming. In today's news: China mobile firms partner to form GDSA; Esports jobs up 87% in 2019; and THQ Nordic establishes new studio in Slovakia.
China mobile firms partner to form GDSA
China mobile technology companies Xiaomi and BBK Electronics (OPPO and Vivo) have partnered to create the Global Developer Service Alliance (GDSA), allowing game developers to upload their titles onto their respective app stores simultaneously, in a move which analysts are mooting will give the firms additional negotiating power against the Google Play store. Initial reports by Reuters suggested that Huawei Technologies was also involved in establishing the partnership, following the loss of its access to full Google services over US national security concerns, however this has since been refuted by Xiaomi. The GDSA website also features the logo of Wanka Online, an Android ecosystem platform, although its involvement in the project has yet to be officially confirmed by the Beijing-based firm.
The GDSA will initially operate across nine countries according to vendor support documentation, including India, Indonesia, Russia, Vietnam, and Spain. The process of releasing IP in China for foreign developers is notoriously difficult, with 185 imported titles approved last year compared to 1385 domestically-produced games, therefore having Chinese technology companies backing the alliance is likely to be seen as positive news by developers wanting to release mobile games in the country.
Shortly after the news was initially reported, Xiamoi released a statement to refute claims the GDSA has been established to compete with Google Play, reading, "The Global Developer Service Alliance solely serves to facilitate the uploading of apps by developers to respective app stores of Xiaomi, OPPO and Vivo simultaneously. There's no competing interest between this service and Google Play Store."
Esports jobs up 87% in 2019
The total number of esports jobs grew by 87.03% year-on-year to reach 11,027 in 2019, with paid roles more than doubling from 4591 to 9705, according to a report released by the recruitment platform Hitmarker. The growth was primarily driven in a proliferation of senior-level esports positions, which increased by 194.02% to 3443, with strong rises in total jobs available in the software engineering (234.49%), project management (431.07%), and data (505.62%), sectors. The majority (56.36%) of roles were generated in the US, followed by remote working positions (15.25%), and the UK (6.14%).
In terms of companies which were most active in recruitment efforts, Twitch led the way with 1334 listed positions, 12.1% of total jobs available through Hitmarker, followed by Riot and Epic Games, with the notable inclusion of Amazon and Google on the top ten list. Hitmarker is predicting that esports job listings will increase by a further 104% through 2020, with over 22,500 positions expected to be posted. Business development roles are projected to become the fastest-growing sector within esports, with Singapore set to displace either Canada or Germany as one of the five leading countries in esports recruitment.
THQ Nordic establishes new studio in Slovakia
THQ Nordic GmbH has announced the formation of a new development studio, Nine Rocks Games, in Bratislava, Slovakia. The studio is stated to be working on a as-yet unnamed title in the shooter/survival genre, and will be led by CEO David Durcak, former project lead at DayZ developer Bohemia Interactive.
The incorporation marks the latest studio launch by THQ Nordic holding company Embracer Group, having opened River End Games (Sweden) and C77 Entertainment (Seattle) last month as part of its Amplifier Game Invest subsidiary. As previously reported in TheGamingEconomy, Embracer Group was also highly prolific in M&A through last year, having acquired Amplifier (formerly known as Goodbye Kansas Game Invest), Gunfire Games, and Milestone Interactive.
At the time of writing, Embracer Group AB (EMBRACB:SS) share price stands at SEK82.32 (£6.60), an increase of 0.39% from the previous close.