Mission Control Raises USD$1.75m; Riot Games Centralises League of Legends Esports
by Mathew Broughton on 22nd Jul 2020 in News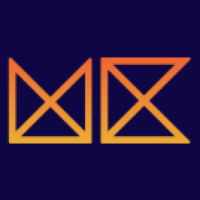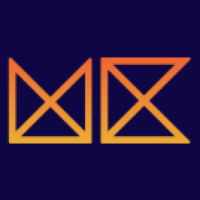 TheGamingEconomy's Daily Digest brings you the prevalent business stories in gaming. In today's news: Mission Control raises USD$1.75m (£1.38m); Riot Games centralises League of Legends esports; and Voltage Entertainment USA workers take strike action.
Mission Control raises USD$1.75m (£1.38m)
Recreational league esports platform Mission Control has announced that it has closed a USD$1.75m (£1.38m) seed funding round led by Dundee Venture Partners and supported by M25, Cultivation Capital, and MATH Venture Partners. The investment will be used by the St. Louis, Missouri-based firm to expand the platform to further corporate and community partners, as well as fostering additional brand partnerships, such as those already brokered with GameStop and Call of Duty team Minnesota Rokkr.
In a statement, Mission Control CEO Austin Smith wrote, "I grew up playing video games with my brother and my friends as a way to spend time together. For us, it was a social activity meant to gather communities just like traditional rec league sports. With this funding, we are excited to bring the structure of traditional rec leagues and the excitement of esports to social gamers and their communities across the country."
Riot Games centralises League of Legends esports
Riot Games has announced that it will be centralising its 12 regional League of Legends tournaments and global event portfolio under a single digital hub, termed LoL Esports. As well as the platform itself, the new brand will begin running a selection of video series offering highlights and analysis from across its different leagues. The move comes after the four largest leagues under the LoL Esports Banner, LPL (China), LCK (South Korea), LEC (Europe), and LCS (North America), have seen an annual increase of approximately 129% in viewership in the wake of the coronavirus pandemic.
Commenting on the new platform, Riot Games' Global Head of Esports John Needham said, "‌We‌ ‌aspire‌ ‌to‌ ‌bring‌ ‌joy‌ ‌to‌ ‌billions‌ ‌of‌ ‌LoL‌ ‌Esports‌ ‌fans‌ ‌around‌ ‌the‌ ‌world. It‌ ‌starts‌ ‌with‌ ‌building‌ ‌a‌ ‌thriving‌ ‌global‌ ‌esports‌ ‌ecosystem‌ ‌supported‌ ‌by‌ ‌electrifying‌ ‌competition,‌ ‌sustainable‌ ‌growth,‌ ‌cutting-edge‌ ‌technology,‌ ‌bold‌ ‌entertainment,‌ ‌and‌ ‌a‌ ‌focus‌ ‌on‌ ‌integrity‌ ‌for‌ ‌our‌ ‌teams‌ ‌and‌ ‌the‌ ‌sport."
In further news from Riot, Creative Director Jason Killingsworth has announced that he will be departing the California-based studio after six years, and will transition to a new role at independent book publisher Tune & Fairweather. His replacement has yet to be announced.
Voltage Entertainment USA workers take strike action
Twenty-one contracted workers for Voltage Entertainment USA's title Lovestruck have commenced strike action after the San Fransisco-based developer refused their demands for negotiations for better working conditions and protections under a collective bargaining agreement. The writers, who approached Voltage Entertainment USA as a collective dubbed Voltage Organized Workers, have suggested that the management team refused to accept their requests to negotiate as a group rather than on an individual basis, leading to the strike action.
A statement posted by Voltage Organized Workers on Tumblr reads, "All of the Lovestruck writers are members of marginalised genders and/or sexualities. We have been given an invaluable foot in the door to the industry and a platform to tell stories that represent our voices, our passion, and our experiences. We are also all fans of the app, and we care deeply about the stories we tell. However, not only are we paid less than half the industry standard rate, we are asked to meet extremely tight deadlines and produce enormous amounts of content without protections or benefits."
In response, a Voltage Entertainment USA spokesperson wrote, "Voltage Entertainment USA, Inc. recognises and values the contractual contributions of all of the freelancers and outsource companies we work with. This includes artists, writers and engineers. Our hope was to not lose any of our contract writers and to be able to come to a satisfactory agreement with each of them. We also understand that they define their own worth as independent contractors and have the right and freedom to reject contracts that do not meet their expectations."