Archosaur Games in HKD$2.17bn IPO; Reggie Fils-Aimé joins Rogue Games
by Mathew Broughton on 16th Jul 2020 in News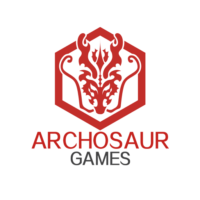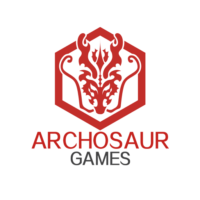 TheGamingEconomy's Daily Digest brings you the prevalent business stories in gaming. In today's news: Archosaur Games in HKD$2.17bn (£222m) IPO; Reggie Fils-Aimé joins Rogue Games; and Huuuge Games acquires Playable Platform.
Archosaur Games in HKD$2.17bn (£222m) IPO
Mobile MMORPG developer-publisher Archosaur Games, also known as Zulong Entertainment, has raised approximately HKD$2.17bn (£222m) in its initial public offering on the Hong Kong Stock Exchange. The studio, previously backed by Tencent Holdings Ltd. subsidiary Tengxun Touzi and trading under the HKG:09990 stock ticker, originally offered its shares at HKD$11.60 (£1.19), with its price climbing by 75% to HKD$20.30 (£2.08) by close of trading, reaching a market capitalisation of HKD$15.9bn (£1.63bn).
In filings, Archosaur Games executives detailed that the IPO proceeds would be used for a variety of purposes. A total of 40% (HKD$868m/£88.9m) of new capital will be put towards developing new titles and in-game technologies, while 20% (HKD$434m/£44.4m) will be put towards expanding its publishing operations. Moreover, a further 20% will be used to support its investment and acquisition strategy.
Reggie Fils-Aimé joins Rogue Games
Former Nintendo of America President Reggie Fils-Aimé has joined digital developer-publisher Rogue Games as a strategic advisor to its board of directors, as the Los Angeles-based firm seeks to expand its primarily mobile portfolio to include console and PC titles. Fils-Aimé's appointment follows a USD$2m (£1.6m) funding round led by Runa Capital in May this year to further expand the company's services in assisting independent developers to release their titles on console/PC platforms.
Speaking to TheGamingEconomy, Fils-Aimé commented, "Everyone was once sketching ideas, or staying up late at night thinking of worlds and challenges that no one had dreamed of before. I think indies are the incubators where future game greatness is evolving. I look forward to advising Rogue to achieve this greatness."
Huuuge Games acquires Playable Platform
Poland-based mobile developer-publisher Huuuge Games has acquired Dutch advertising startup Playable Platform for an undisclosed sum. The acquired tech provider specialises in AI-driven interactive campaigns, including video and playable ads. Playable Platform will continue to operate out of its current base in Amsterdam, taking Huuuge Games to a total of 11 offices and over 600 employees.
Speaking to PocketGamer, Huuuge Games CEO Anto Gauffin commented, "We are delighted to be acquiring Playable Platform, a market-leading, innovative company that is addressing user acquisition by connecting creativity with high-level technology. The self-learning creative technology and data-driven playable ads will dramatically improve our marketing efforts for various games in Huuuge's portfolio"