Record-Breaking App Downloads in Q2; CtW Launches Campaign Against EA Pay
by Grace Dillon on 9th Jul 2020 in News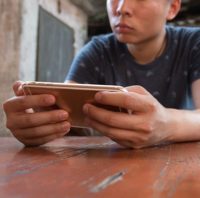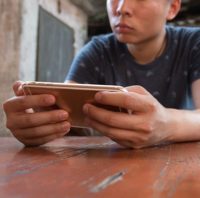 TheGamingEconomy's Daily Digest brings you the latest news in the world of gaming. In today's news: App Annie reports record gaming app downloads in Q2; CtW launches a campaign against EA's pay practices; and a study shows that gaming fared better than other projects on Kickstarter during the height of COVID lockdown.
Q2 sees record-breaking app store downloads
Data and analytics firm App Annie reports that mobile gaming apps saw 14 billion downloads in Q2 – the highest number ever recorded. The company's research found that almost 35 billion new apps were downloaded during the period, with consumers spending a staggering USD $27b (£21.3b).
The findings result from the well-documented surge in gaming sparked by the Coronavirus. Consumers flocked to gaming apps in their multitudes in order to fill the entertainment and social void created by lockdown measures.
Despite being born out of the global pandemic, this new enthusiasm for gaming will continue beyond COVID-19 restrictions, according to App Annie. The firm found that time spent on mobile apps per month grew by 40% year-over-year during the second quarter of 2020, peaking in April at a monthly all-time high of over 200 billion hours. Furthermore, app usage was found to have grown across all countries, with the greatest increase occurring in India (+35%).
Mobile gaming spend is now expected to roughly treble its lead over both desktop and home console gaming by the end of 2020.
Change to Win campaigns against EA's executive pay rises

Investment group Change to Win (CtW) is leading a campaign against Electronic Arts (EA). The action comes in response to the publishing giant's decision to grant pay rises to its executive team whilst carrying out mass job cuts.
Executive director of CtW, Dieter Waizenegger, has written a letter urging EA shareholders to vote against its Say-on-Pay proposal. The letter also protests against a history of questionable payments, focusing in particular on the substantial bonuses awarded to EA's CFO Blake Jorgensen and CTO Kenneth Moss in 2018.
The letter argues that EA's success should not excuse what CtW considers to be disproportionate payment of senior management: "While shareholders have benefited from appreciation in the company's stock price over the long term, we believe that does not permit the company to indiscriminately pay its executives."
EA has previously defended its decision to grant the payments by arguing that rewarding top executives is key to ensuring that the publisher continues to grow. Waizenegger, however, dismissed this justification as a "complete fallacy".
The letter follows CtW's decision to file a complaint with the US Securities and Exchange against gaming firm Activision Blizzard, alleging similar pay-related behaviour.
COVID has little impact on Kickstarter gaming projects
A mid-year analysis of Kickstarter projects has found that COVID-19 has done little damage to gaming fundraisers. The findings come from ICO Partner analyst Thomas Bidaux, whose report focused on the resilience of Kickstarter projects, and of gaming in particular, during the global pandemic. Bidaux's analysis reported that the number of projects fell dramatically from March until May, with some uptick occurring in June.
Whilst the number of funded projects began to flatline from January, video games have experienced a far lower decline, with the ratio of projects being completed on the platform staying within the 26%-27% norm. Although projects saw a decline in the amount of money raised to fund these projects, it was not as drastic as that experienced by others.
The report found that March was the most successful month for games over an 18-month period. Video game heavyweights Pathfinder: Wrath of the Righteous and The Wonderful 101 both raised USD $2m (£1.6m).