Tencent Launches Twitch Rival; Microsoft to Close All Physical Retail Outlets
by Mathew Broughton on 29th Jun 2020 in News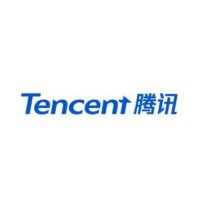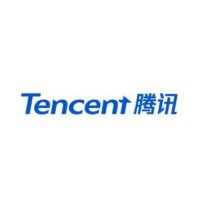 TheGamingEconomy's Daily Digest brings you the prevalent business stories in gaming. In today's news: Tencent launches Twitch rival; Microsoft to close all physical retail outlets; and BS2 pivots sponsorship efforts to esports.
Tencent launches Twitch rival
Chinese technology conglomerate Tencent Holdings Ltd. has launched a mobile-focused video game streaming network in the United States, branded as Trovo Live, and will roll out a USD$30m (£24m) partnership programme for the nascent service from July until the close of 2021. Ostensibly, the platform is similar in appearance and functionality to Amazon-owned Twitch, while it promotes Tencent-owned IP such as PUBG Mobile and Call of Duty Mobile more heavily, alongside third-party releases. Trovo was quietly launched in March at the latest and was initially branded as Madcat.
The launch of Trovo in the US marks a change of strategy from Tencent, which has been focusing primarily on its domestic market of China alongside forays within the Asia-Pacific (APAC) region. In April, the Shenzhen-based firm acquired a controlling stake in Huya for USD$262m (£212m) to complement its existing majority shareholding in rival platform Douyu, while more recently in June it bought struggling Malaysian service iflix. Trovo's partnership programme also comes shortly after Microsoft announced that it was shuttering its Mixer service in favour of integrating the service within Facebook Gaming as part of a newly forged strategic partnership.
Microsoft to close all physical retail outlets
Microsoft has announced that it will be closing all of its 83 physical retail outlets worldwide on a permanent basis. The move appears to have been accelerated by the Covid-19 pandemic, as it is likely that Microsoft Stores would have been targeted for activations relating to the upcoming launch of the Xbox Series X console. All members of retail staff will reportedly be retained for the Washington-based firm's digital operations. The move is set to cost Microsoft a total of USD$450m (£365m), which will be applied during the current financial quarter.
In a statement, Microsoft Corporate Vice President David Porter wrote, "Our sales have grown online as our product portfolio has evolved to largely digital offerings, and our talented team has proven success serving customers beyond any physical location. We are grateful to our Microsoft Store customers and we look forward to continuing to serve them online and with our retail sales team at Microsoft corporate locations."
BS2 pivots sponsorship efforts to esports
Brazilian digital bank BS2 has announced that it will sponsor two of the leading esports organisations in the country, paiN Gaming and Vivo Keyd, as well as launching a dedicated social media project dubbed BancoBS2.gg as it seeks to further its standing with gaming organisations. The Belo Horizonte-based institution is also terminating its existing agreement with football team Clube de Regatas Flamengo, which was originally due to run until December this year, as of tomorrow (30th June 2020).
Speaking to The Esports Observer, Vivo Keyd CEO Tiago Xisto commented, "Having a new master sponsorship is very rewarding for everyone in the club. With that, we have more resources to invest in infrastructure. It means that we are able to show the benefits of esports for the market in Brazil."
Brands and Brand PartnershipsesportsMicrosoftRetailSponsorshipStreaming