Focus Home Interactive Acquires Deck13; Keywords Purchases Coconut Lizard
by Mathew Broughton on 26th Jun 2020 in News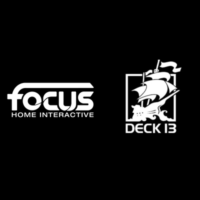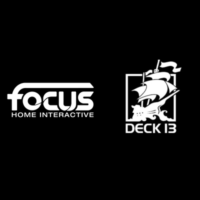 TheGamingEconomy's Daily Digest brings you the prevalent business stories in gaming. In today's news: Focus Home Interactive acquires Deck13; Keywords purchases Coconut Lizard; and Koch Media launches Americas publishing unit.
Focus Home Interactive acquires Deck13
Paris-based publisher Focus Home Interactive has acquired German developer Deck13 for a total consideration of €7.1m (£6.4m), which itself consists €6.5m (£5.9m) in cash and €0.6m (£0.5m) in treasury-held shares. The acquired firm generated €5.5m (£5.0m) in revenue in 2019, and is best known for its Lords of the Fallen and The Surge franchises, alongside its indie publishing division.
The purchase was funded by a €46m (£42m) credit facility set up in February this year for the expansion of the publicly-listed firm, hence further acquisitions are likely. Focus Home Interactive has also been forging a series of strategic partnerships, for instance with Sumo Digital, with collaborations with two further "renowned international studios" due to be announced in the upcoming quarter. The Parisian marque has also recently released its full year 2019-2020 financial results, with revenue (€142.8m/£129.1m) and operating income (€19.2m/£17.4m) increasing by 13% and 36% respectively.
Announcing the acquisition, Jürgen Goeldner, Focus Home Interactive Chairman of the Board, commented, "We are very happy to welcome the team of Deck13 and look forward to working together to achieve our ambitious objectives. This acquisition marks a major milestone in our growth story and will strengthen our business model. This acquisition will be financed by the drawing down of the new bank financing of €46 million which will also support our other future developments".
At the time of writing, Focus Home Interactive SA (EPA: ALFOC) shares have climbed by 7.22% to €29.70 (£26.85).
Keywords purchases Coconut Lizard
Dublin-based creative and technical services provider Keywords Studios has announced the acquisition of UK game development services firm Coconut Lizard for an initial sum of £1.35m (£0.99m in cash and the remainder in shares), plus a performance-tied consideration of £0.65m. The rationale behind the acquisition was to expand Keywords' development services, particularly with Epic Games' Unreal Engine, as well as leverage Coconut Lizard's access to upcoming talent in video game engineering through its ties to Newcastle University and the University of Sunderland. As previously covered in TheGamingEconomy, Keywords raised £100m through the issuance of 6.9 million new shares in May for the express purpose of acquiring video game service firms across multiple geographies and scale.
In a statement, Keywords Studios CEO Andrew Day wrote, "We are delighted to welcome Robert and the team at Coconut Lizard to the Keywords family. The Coconut Lizard team will bring further expertise in the Unreal Engine as well as access to talent to our wider team of around 1,000 people working across our Game Development studios internationally. Having recently successfully raised £100m in a placing, we are pleased to have completed our first acquisition despite the Covid-19 pandemic."
At the time of writing, Keywords Studios PLC (LON: KWS) share price stands at £18.34, an increase of 1.05% from the previous close.
Koch Media launches Americas publishing unit
Koch Media has launched a dedicated publishing and distribution division, Koch Media Americas, for the North, Central, and South American regions. Previously such operations in the area were handled by Koch Media subsidiary Deep Silver, with the reorganisation performed to "remove confusion" and to capitalise on market opportunities in digital distribution.
Speaking to GameDaily, Koch Media Americas COO Geoff Mulligan said, "Even before today's unique marketing environment, digital delivery has been the dominant trend in our industry; COVID 19 has only accelerated that shift, in our opinion. Koch Media has long had a focus on both digital channels at the global level, as well as physical distribution at the local level. As a leading distributor in the European market, Koch Media is uniquely positioned to leverage that expertise in the Americas."