Microsoft to Shutter Mixer; Facebook Acquires Ready At Dawn Studios
by Mathew Broughton on 23rd Jun 2020 in News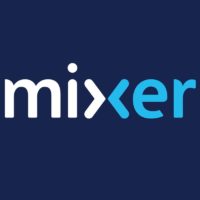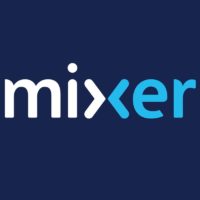 TheGamingEconomy's Daily Digest brings you the prevalent business stories in gaming. In today's news: Microsoft to shutter Mixer; Facebook acquires Ready at Dawn Studios; and Overwolf acquires CurseForge assets from Twitch.
Microsoft to shutter Mixer
Microsoft has announced that it will shutter its Mixer streaming platform as of 22nd July 2020, with current viewer and streamer accounts to be transitioned to the Facebook Gaming service as part of a new strategic partnership. In return, Facebook Gaming will be used to promote and host Xbox gaming solutions such as Xbox Game Pass and Project xCloud.
Existing Mixer partners will be granted the equivalent status on Facebook Gaming, however marquee streamers such as Shroud and Ninja, the latter who only joined Mixer from Twitch in August in a deal believed to be in the region of USD$20m-USD$30m (£16m-£24m), have reportedly been released from their contracts and are free to join the platform of their choice.
In a blog post, Microsoft Executive Vice President of Gaming Phil Spencer wrote, "Ultimately, the success of Partners and streamers on Mixer is dependent on our ability to scale the service for them as quickly and broadly as possible. It became clear that the time needed to grow our own livestreaming community to scale was out of measure with the vision and experiences we want to deliver to gamers now, so we've decided to close the operations side of Mixer and help the community transition to a new platform. To better serve our community's needs, we're teaming up with Facebook to enable the Mixer community to transition to Facebook Gaming."
Facebook acquires Ready at Dawn Studios
In further news from Facebook as it boosts its presence within the gaming industry, the social media giant has announced that its Oculus VR subsidiary has acquired Ready At Dawn Studios, best known for developing Lone Echo and Echo Arena. The developer will continue to operate as an independent studio out of its current offices in Irvine, California, and Portland, Oregon, with all members of staff having been retained.
Following the acquisition, Mike Verdu, VP of AR/VR Content at Facebook, commented, "As part of the Oculus Studios team, Ready At Dawn will continue creating memorable, immersive, and innovative VR content for gamers around the world as an independently-operated studio. We're thrilled to welcome them to the family[...] We're exploring many ways to accelerate VR, and we have awesome and innovative plans for the next few years of gaming."
Overwolf acquires CurseForge assets from Twitch
In-game application development platform Overwolf has purchased the CurseForge modification repository from Twitch for an undisclosed sum. CurseForge will be spun out of the Twitch client and will instead become a standalone app within the Overwolf suite, which is currently used for the creation of in-game apps with uses such as highlight clip compilations, esports strategic analysis, and gamer performance metrics. In an effort to incentivise current Curseforge mod creators to stick with the platform, Overwolf is offering a 50% increase in revenue share allocated to such developers. Overwolf was founded in 2009 and has raised a total of USD$22.2m (£17.9m) in funding, with its most recent round of USD$16m (£13m) Series B funding from Intel Capital closing in November 2018.
In a statement, Overwolf CEO Uri Marchand commented, "CurseForge is the embodiment of how fostering a community of creators around games generates value for both players and game developers. As we move to onboard mods onto our platform, we're positioning Overwolf as the industry standard for building in-game creations."