Paradox Signs Collective Bargaining Agreement; Konami Establishes Western Publishing Unit
by Mathew Broughton on 4th Jun 2020 in News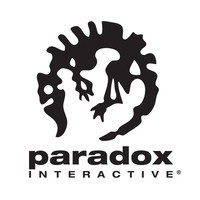 TheGamingEconomy's Daily Digest brings you the prevalent business stories in gaming. In today's news: Paradox Interactive signs collective bargaining agreement with unions; Konami establishes Western publishing unit; and Big Fish Games settles lawsuit for USD$155m (£123.2m).
Paradox Interactive signs collective bargaining agreement with unions
Paradox Interactive has signed a collective bargaining agreement with two unions representing its employees, Unionen and SACO, offering its staff a formal means of negotiating payment terms, benefits packages, and dispute mediation across Sweden. The agreement is set to be finalised before the close of the month. Demand for unionisation has been steadily increasing across the video games industry, with recent efforts to coordinate the process having been launched by the Communications Workers of America (CWA).
In a statement, Magne Skjæran, Games Programmer at Paradox Development Studio and Union Representative for Unionen, commented, &#822Much like Paradox itself, the unions here have been growing massively in the past few years, gradually becoming more and more organised. This is a clear sign that our efforts have resulted in meaningful change. We're very glad that the company agrees with us on the benefits of a collective agreement and that we're signing this together. With this agreement in place, we will be further empowered to advocate for our members here at Paradox, and contribute to making it the best place to work in the industry. We hope it will inspire people to organise in video game companies the world over."
Konami establishes Western publishing unit
Japanese developer-publisher Konami has established a new publishing division focusing on IP from Western markets. Initially the unit will focus on studios needing funding and publishing support, then will branch out to more long-term creative partnerships. Konami has also highlighted that selected titles will also be offered a route into the Japan and Asia-Pacific (JAPAC) market through its established publishing divisions in the region. The new division launched on Tuesday (2nd June) with the release of Skelattack, a platform title developed by California-based indie studio Uzaka.
Speaking to GamesIndustry.biz, Konami Senior European Brand and Business Development Manager Richard Jones commented, &#822Our hope is that these things which we can offer might be a good option or a good fit for certain development partners. From the beginning of this process, we've been clear with ourselves that we want to put the developers first. Developers generally want to focus on development. The commercial side is not something which all studios want or need to have in-house. And I think that's where perhaps the more traditional publisher/developer relationship could work, because we can bring our expertise to those guys and allow them to do what they're best at, which is making games."
Big Fish Games settles lawsuit for USD$155m (£123.2m)
Casual and social casino developer-publisher Big Fish Games has settled a lawsuit in the US District Court for the Western District of Washington originally filed in February this year, which alleged its &#822predatory" casino titles actively targeted compulsive gamblers, for a sum of USD$155m (£123.2m). The settlement is nonreversionary, meaning any money put into the settlement fund by Big Fish Games' current owner Aristocat Leisure Ltd. and its previous holder Churchill Downs will not be returned to them if it cannot be appropriately allocated to the complainants. Big Fish Games appears to have acted after the represented consumers requested class certification encompassing every individual who had purchased credits within Big Fish titles since 2011, alongside a temporary injunction preventing the future sale of such credits. Churchill Downs sold the studio to Aristocat in 2018 for USD$1.3bn (£1.0bn).
In a brief statement, Edelson PC's Jay Ederson (representing the consumer complainants" said, &#822After five years of hard-fought litigation, we look forward in the coming weeks to presenting full settlement papers to the court."