Tencent to Invest CN¥500bn in Infrastructure; League of Legends Adds In-Game Banners
by Mathew Broughton on 27th May 2020 in News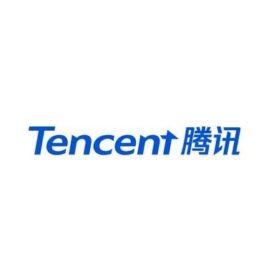 TheGamingEconomy's Daily Digest brings you the prevalent business stories in gaming. In today's news: Tencent to invest CN¥500bn (£57.0bn) in infrastructure; League of Legends adds in-game banners; and Renegades CEO fined USD$15,000 (£12,000) by FINRA.
Tencent to invest CN¥500bn (£57.0bn) in infrastructure
Dowson Tong, Senior Executive Vice President at Tencent Holdings Ltd. has announced that the Chinese conglomerate will be investing approximately CN¥500bn (£57.0bn) in infrastructure over the next five years, with aims to both support and diversify from its video game operations. Cloud computing, artificial intelligence, cybersecurity, blockchain, and quantum computing are all in the scope of the investment strategy, which closely mirrors calls issued by Beijing for increased funding for technology sectors to bolster the country's prospects post Covid-19. Speaking to state media publication Guangming Daily, Tong commented, "Expediting the 'new infrastructure' strategy will help further cement virus containment success."
While the investments are expected to also cover B2B and corporate services, the aforementioned sectors have multiple applications in video gaming, therefore it is likely Tencent will also target these given its extensive investment activity within the industry. Yesterday (26th May), it was revealed that the firm is set to become the largest shareholder in Marvelous following the purchase of a 20% stake in the Japanese studio, while in April it exercised an option in Huya which took it to a controlling stake in the streaming platform.
Following the announcement, Tencent Holdings Ltd. (HKG: 0700) share price rose by 2.5%, however at close it was down 1.27% at HKD$420 (£44.06).
League of Legends adds in-game banners
Riot Games has announced that it will be implementing native in-game advertising for the first time within its League of Legends title, with banners due to be featured during official broadcasts from the Summer Split series onwards. The banners will be branded with sponsor material, with Mastercard and Alienware confirmed as featuring on the ads, which will only be visible on broadcast streams, with players continuing to see standard in-game assets.
Naz Aletaha, Head of Global Esports Partnerships at Riot Games, commented, "From our live events to our online broadcasts, we strive to define modern sports by continuously innovating how audiences experience League of Legends. For the first time in League history, SR Arena Banners put our partners' brands directly on the field of play, creating an immersive experience that echoes the energy found in major sports arenas."
Renegades CEO fined USD$15,000 (£12,000) by FINRA
Christopher Michael Roumayeh, CEO of Renegades, has been fined the sum of USD$15,000 (£12,000) by the Financial Industry Regulatory Authority (FINRA) for unauthorised business activities and transactions relating to the esports organisation, while he also held a position at investment management firm Merrill Lynch.
According to the letter of acceptance, waiver and consent released by FINRA, Roumayeh purchased Renegades in August 2016 and subsequently managed its operations on a day-to-day basis, contravening FINRA rules by not providing prior written notice from Merrill Lynch. Moreover, Roumayeh was deemed at fault by soliciting an undisclosed public company, thought to be the Beasley Media Group, to invest USD$5.5m (£4.5m) in Renegades, as well as facilitating the investment through the formation of a novel holding company, again all without consent from Merrill Lynch. Roumayeh has also received a 21 month suspension from any involvement with all FINRA member organisations.
Roumayeh also attracted negative headlines earlier this year in March, when seven out of the eight of Renegades' non-player staff resigned, citing abusive behaviour and mismanagment of the franchise. At the time, Renegades Regional Director Albert Nguyen wrote in his public resignation statement, "I can not and will not work for anyone who does not have a vision that I can align to and aspire to work with. Who does not take their people on a journey. You get the picture. The flow on impact can be felt on all fronts and it causes disruption. When a leader uses scapegoats and doesn't accept faults, yells at his people for not bringing results, lies to players and staff, tries to divide staff against each other, says one thing and does another – the organisation can not grow. When I talk leadership, I mean at the very top."