Baidu to Invest CN¥500m in Livestreaming; Respawn Opens Vancouver Studio
by Mathew Broughton on 19th May 2020 in News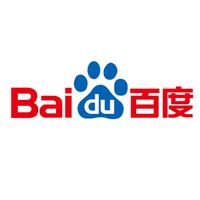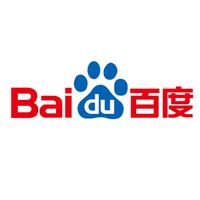 TheGamingEconomy's Daily Digest brings you the prevalent business stories in gaming. In today's news: Baidu to invest CN¥500m (£58m) in livestreaming; Respawn opens Vancouver studio; and T1 invests in Mobalytics.
Baidu to invest CN¥500m (£58m) in livestreaming
Baidu executives have announced that the Chinese tech firm will invest approximately CN¥500m (£58m) to expand its live-streaming business through integrating its Haokan platform with its search and short-video products, alongside the recruitment of 1000 influencers. While the Beijing-based firm launched its Haokan platform in 2017, its tally of 30 million users lags behind those of rivals such as Douyin (296 million) and Kaaishou (214 million). The livestreaming industry has seen strong global growth amid the Covid-19 pandemic, particularly with video game audiences, with StreamElements and Arsenal.gg determining that the sector has seen year-on-year growth of 99% to April 2020.
Speaking at the 2020 Wanxiang Conference, Baidu Executive Vice-President Shen Dou said, "We intend to be more active in promoting livestreaming in 2020. We have capabilities to organise very targeted livestreams to attract users and provide corresponding services that meet users' unique demands. We have a user base of more than one billion, an advantage that other live-streaming platforms do not have."
Respawn opens Vancouver studio
Electronic Arts (EA) subsidiary Respawn Entertainment has announced that it will be establishing a secondary studio in Vancouver, which will primarily focus on the maintenance and development of new features for its free-to-play battle royale title Apex Legends. The outfit will be based out of EA's existing campus, with executives planning on externally hiring around 80 individuals. Aside from VR title Medal of Honour: Above and Beyond, it has not been confirmed what titles Respawn's California studio will be focusing on, although the firm recently confirmed that their team is not actively working on a project tied to the Titanfall IP.
Speaking to GamesIndustry.biz, Respawn COO Dusty Welch commented, "This is a great opportunity, not just for the Vancouver studio to bring some new creative challenges to people already there, but also to the local industry in terms of being part of the Apex Legends roadmap. So we're very excited about bringing this to Vancouver and hopefully greater Canada as well, because we can tap into much more of a talent base broadly."
T1 invests in Mobalytics
South Korean esports organisation T1 Entertainment & Sports has announced that it has made a strategic investment in US-based analytics firm Mobalytics. While the financial terms of the investment were not disclosed, T1 have stated that the in-game data analysis provided by Mobalytics will be used to support the training programme for its Valorant team, along with other Riot Games titles including League of Legends, Teamfight Tactics, and Legends of Runeterra. Mobalytics was founded in August 2016, and prior to the T1 investment it had received approximately USD$2.6m (£2.1m) from multiple venture capital firms, including CABRA VC, HP Tech Ventures, General Catalyst, Founders Fund, and Beta Bridge Capital.
In a joint statement, Joe Marsh, CEO of T1, commented, "All of our players, coaches, and teams across the T1 portfolio rely on in-game analytics, which is why we thought it was so important to invest in Mobalytics. We are especially excited to collaborate with the Mobalytics team to help build out new training programs for Valorant so we can continue to see talent develop and grow within Riot's new title."