Nintendo Revenue Hits £9.94bn; Zynga Posts USD$104m Loss Despite Record Revenue
by Mathew Broughton on 7th May 2020 in News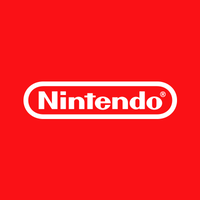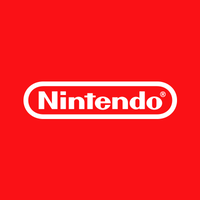 TheGamingEconomy's Daily Digest brings you the prevalent business stories in gaming. In today's news: Nintendo revenue hits JP¥1.308tn (£9.94bn); Zynga posts USD$104m (£83.9m) loss despite record revenue; and Endeavor eyes Epic Games stake sale.
Nintendo revenue reaches JP¥1.308tn (£9.94bn)
Nintendo has released its earnings for the financial year ending 31st March 2020, with revenue increasing by 9% year-on-year to hit JP¥1.308tn (£9.94bn) with double-digit percentage gains seen across both hardware sales, up 24% to 21.03 million units, and software, up 42.3% to 168.72 million units. Annual operating profit for the Kyoto-based giant grew sharply, rising by 41% to JP¥352bn (£2.68bn). Nintendo executives highlighted the strong performance of its Pokemon Sword & Pokemon Shield, and Animal Crossing: New Horizons titles released during the year, which have sold 17.37 million and 11.77 million copies respectively.
In terms of the ongoing coronavirus situation, Nintendo confirmed that the pandemic caused production and shipment issues across its Switch console, along with accessories such as Joy-Con controllers and Ring Fit Adventure, however this purportedly only had "limited" impact on these results. While Nintendo states that hardware logistics are improving, there is likely to be a tangible effect in 2020-2021 as a result of delayed research and development schedules, and the potential suspension of distribution of physical software copies. Nintendo have also warned that they may be forced to suspend its e-commerce operations if it cannot "maintain the stability" of its network systems.
Nintendo share price closed the day at JP¥46,100 (£350.44), registering a 3.25% increase from the previous close.
Zynga posts USD$104m (£83.9m) loss despite record revenue
Zynga has posted revenue of USD$404m (£326m) for January-March 2020, an increase of 52% from the same period last year and a record for the company. In spite of this, the mobile developer-publisher posted a net loss of USD$104m (£83.9m) for the quarter, significantly higher than the USD$26m (£21m) loss the company forecasted in its previous guidance. Zynga states that the record revenue and high loss are interlinked, as it had to pay a combined USD$120m in earn-out considerations to Small Giant Games and Gram Games, which the company acquired in 2018 for initial sums of USD$560m (£452m) and USD$250m (£202m) respectively, following their strong performances through the quarter. Zynga's advertising revenue also fell significantly through the quarter, down over 26% from Q4 2019 to USD$59m (£48m).
The increase in engagement across its portfolio as a result of stay-at-home measures have been cited as having a positive effect on revenue for the year, and as such has revised its guidance upwards, predicting USD$1.6bn (£1.3bn) to be generated through the financial year. However it also predicts a loss of USD$245m (£198m) for the year, USD$200m (£161m) of which consists of continued earn-out payments to its acquired studios.
At the time of writing, Zynga Inc (NASDAQ: ZNGA) share price has fallen by 4.15% to USD$7.95 (£6.42).
Endeavor eyes Epic Games stake sale
WME and UFC holding company Endeavor is lining up a sale of part of its minority stake in Epic Games, according to anonymous sources speaking to the Hollywood Reporter. The California-based group has been heavily affected by the Covid-19 outbreak following the suspension of live events around the world, and recently announced plans to lay-off or furlough up to a third of its 7,500 employees, following an earlier round of layoffs in March.
As previously reported in TheGamingEconomy, Epic Games executives have recently held discussions on raising up to USD$1bn (£807m), targeting a "significantly" higher valuation than the USD$15bn (£12bn) it was priced at in 2018. Earlier in the week, Epic Games revealed 350 million accounts have been created to date for its free-to-play title Fortnite, close to double that of leading streaming service Netflix.