Kickstarter to Cut Staff by up to 45%; My.Games Launches USD$10m Publishing Programme
by Mathew Broughton on 4th May 2020 in News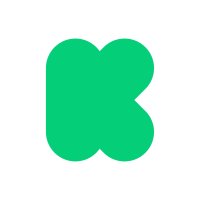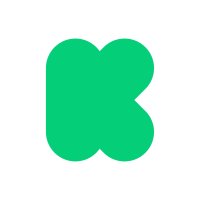 TheGamingEconomy's Daily Digest brings you the prevalent business stories in gaming. In today's news: Kickstarter to cut staff by up to 45%; My.Games launches USD$10m (£8.0m) publishing programme; and Global Esports Federation partners with Commonwealth Games Federation.
Kickstarter to cut staff by up to 45%
Crowdfunding platform Kickstarter will layoff up to 45% of its 140 employees, following a marked reduction in the number of projects successfully raising funding through the service during the coronavirus pandemic. While the New York-based platform has not released data on the categories which are underperforming, video & board game projects have attracted USD$1.17bn (£936m) worth of funding through the service to date, over 26% of total funds raised, with USD$16.28m (£13.03m) generated last year alone.
Following the decision by Kickstarter employees last year to unionise, staff were represented by the Office and Professional Employees International Union (OPEIU) in layoff negotiations. According to the union, affected staff will be eligible for four months of severance pay, six month continued health insurance coverage, and recall rights should Kickstarter's position recover to accommodate hires.
In a statement, OPEIU President Richard Lanigan stated, "While we are disappointed with the layoffs announced by Kickstarter management, we are proud to stand shoulder-to-shoulder with our entire union family in this multifaceted fight for our families' futures, and thankful for Kickstarter management's willingness to negotiate a fair deal for their impacted employees. We also will continue to hold the company to their agreement to recall these employees if there are any hirings in the coming year."
My.Games launches USD$10m (£8.0m) publishing programme
My.Games has launched a USD$10m (£8.0m) publishing programme for hypercasual mobile titles for 2020, with up to USD$50,000 (£40,100) allocated per game. The funding will be used for development costs including prototype financing, along with marketing and UA support, in return for 40% of future profits from funded titles. The initiative marks the first major foray from the Mail.ru Group subsidiary, which specialises in multiplayer mobile titles, into the hypercasual market. Meanwhile, the publisher recently announced that its revenue grew by 13.4% year-on-year in the first quarter of 2020 to RUB₽7.896bn (£85.36m).
Announcing the initiative, My.Games CMO Elena Grigoryan commented, "MY.GAMES has more than 13 years experience developing and publishing games, with some of our most successful, revenue generating titles on mobile. We are excited and ready to use that expertise and understanding of the market to partner with developers in the hyper-casual space, a market that generates billions of dollars every year. By launching this publishing programme, we are looking for studios with ambition, creativity and drive, where we can add our expertise to create games played by millions."
Global Esports Federation partners with Commonwealth Games Federation
The Global Esports Federation (GEF) and the Commonwealth Games Federation (CGF) have announced that they have entered into an "exploratory" partnership aimed at supporting a Commonwealth esports strategy. Specifically, the partnership will examine the current state of esports across the association of nations, launch athlete-focused campaign initiatives, and develop competitions. The Singapore-based GEF launched late last year, with funding from Chinese conglomerate Tencent Holdings Ltd, with ambitions to become the global governing body for esports.
CGF President Dame Louise Martin commented on the partnership, writing, "In recent years, we have seen the dramatic rise of esports in terms of popularity and participation, particularly the participation of young people. During the COVID-19 pandemic, interest in esports globally has continued to increase significantly which demonstrates an important characteristic of connecting people during a difficult period. For some time now, the CGF has been looking for a way to formally engage with Esports, to explore how it can align with the Commonwealth Sports Movement and its support of the sustainable development of digital infrastructure, connectivity and commerce across the Commonwealth."