Bublar Group to Acquire Goodbye Kansas; Xbox Game Pass Reaches 10m Subscribers
by Mathew Broughton on 30th Apr 2020 in News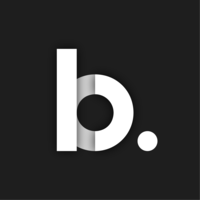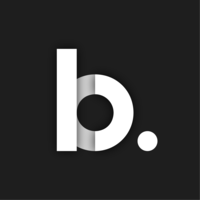 TheGamingEconomy's Daily Digest brings you the prevalent business stories in gaming. In today's news: Bublar Group to acquire Goodbye Kansas; Xbox Game Pass reaches 10 million subscribers; and majority of genres seeing player increases.
Bublar Group to acquire Goodbye Kansas
Swedish XR technology and visualisation firm Bublar Group AB has reached an agreement to acquire visual effects services company Goodbye Kansas for approximately SEK56m (£4.6m) through the direct issuance of 16.4 million shares at a fixed purchase price. The announcement notes that Goodbye Kansas is undergoing financial turn-around, with EBITDA recovering to SEK18m (£1.46m) in January-February 2020 from a loss of SEK19 (£1.55m) in the same period last year. Should Goodbye Kansas hit internal operating profit targets, current shareholders will be eligible for an additional consideration of a maximum of 33.9 million shares. Last year, Goodbye Kansas divested itself of its investment vehicle Goodbye Kansas Game Invest (now Amplifier) to THQ Nordic (now operating as Embracer Group) in a deal worth SEK42.4m (£3.45m).
In a statement, Bublar Group Chairman of the Board Staffan Eklöw commented, "Goodbye Kansas has a strong brand internationally and works with the largest companies in the gaming, film and streaming industries. The growing demand for XR technology in both entertainment and industrial applications enables us to jointly meet the demand for both first-class visual content and technological excellence in a better way."
Xbox Game Pass reaches 10 million subscribers
Microsoft has confirmed the number of subscribers to its Xbox Game Pass service for the first time, with CEO Satya Nadella confirming during the company's quarterly earnings call that it now has over 10 million subscribers, with 90 million MAUs for Xbox Live and "hundreds of thousands" trialling its Xcloud cloud gaming service. Revenue for Xbox content and services as a whole increased by USD$33m (£27m), or 2%, year-on-year, with coronavirus-driven lockdown measures identified as the driving factor behind this. However, as expected with the launch of the next-generation Xbox Series X console later in the year, hardware sales fell by a significant margin, down by 20% from this time last year.
Overall, the drop in hardware sales led to a 1% drop in Microsoft's total gaming revenue, falling USD$14m (£11m) from last year to USD$2.35bn (£1.89bn). Over the nine month period ending 31st March, the company's video game revenue has fallen by 12%, driven by a 38% decrease in hardware sales. Despite earlier projections from Microsoft estimating that it would not hit its targets for the segment in Q3 FY 2019-2020, revenue for its More Personal Computing vertical, which includes that of gaming, reached USD$11bn (£8.8bn), with a revised Q4 target now standing at USD$11.3bn-USD$11.7bn (£9.08bn-£9.40bn).
Majority of genres seeing player increases
The overriding majority of video game genres have seen an increase in player numbers from December 2019 to March 2020 as a result of the ongoing coronavirus pandemic, according to data released by analytics firm Newzoo. The most substantial gains were observed across shooters, deck-building titles, and arcade games, which increased by 40%, 34%, and 28%, respectively. The only two genres covered in the analysis which did not see increases in player share were MOBAs, which remains the largest genre by player share, and fighting titles. With the suspension of the Formula One season, professional drivers have been publicly playing simulator titles such as F1 2019 and iRacing, with the latter seeing a 117% increase in the number of live hours watched through the Twitch streaming platform.
An accompanying survey of 1,200 respondents indicated that having more time to play was the primary driver to increased play time, followed by playing video games as a means to socialise and as escapism. An increase in friends and family starting playing games where they did not previously, was also cited as reason behind playing games more often.