Esports & iGaming: Q&A with Grant Johnson, Esports Entertainment Group
by Mathew Broughton on 22nd Apr 2020 in News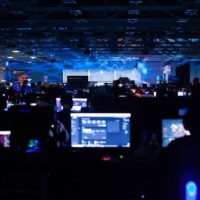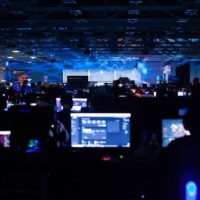 Following its recent USD$8.4m (£6.7m) uplisting to the Nasdaq Capital Market, Esports Entertainment Group CEO Grant Johnson (pictured below) speaks with TheGamingEconomy to discuss the public offering and the role of online gambling (iGaming) within esports as audiences continue to grow at record rates.
What was the rationale behind the selection of the Nasdaq Capital Market as the stock exchange of choice for the firm's listing?
First off I need to say it is a privilege to be accepted to the NASDAQ and we are certainly grateful to our attorneys and underwriters that helped us in our listing.
As for the decision on which exchange, initially we had believed we would have a better chance in Toronto or the UK. We knew that in order to execute on our goal of a two-pronged approach to growth, traditional/organic and M&A, we would require access to capital. After many months of meetings with UK, Canada and NYC based firms I had a meeting with the team at JGunnar. It was then that they believed in my vision that the NASDAQ was determined to be the best exchange for us given what we wanted to achieve, provided of course we could get accepted.
We knew it was going to take a tremendous effort and clearly we are very pleased with the result. I am very excited that we can now turn all of our attention to growing our business.
Was the timing of the uplisting brought forward in response to the increased attention on esports as a result of coronavirus-driven suspension to traditional sporting activities? How will Esports Entertainment Group promote the industry in order to retain some of this momentum?
As for the timing, in fact, we had intended to list several weeks earlier had the Covid-19 pandemic not caused such an upheaval in the capital markets.
There is no question that the suspension of traditional sports, combined with people being forced to stay indoors, has had a significant impact on increased awareness of esports. Esports will continue to enjoy the status of enhanced awareness as people look for ways to be entertained and also to connect with others. Esports is satisfying both the need for entertainment as well as a great way to socialise while we are in a lockdown environment.
I believe we have all experienced increased attention, traffic levels are up across all platforms and titles. We believe that many of these new participants will remain as long term fans even after we see the return of traditional sports. It's my belief that the titles that are representative of traditional sports will likely see the most significant increase and retention.
As for what will we do to continue to promote the industry? The answer is everything we possibly can. With our newly attained NASDAQ status and access to mainstream financial news outlets we intend to raise awareness by having a constant flow of news, from new partnerships as well as merger and acquisition activity.
What are the fundamental similarities and differences in licensing & regulation for esports gambling compared to betting on traditional sporting activities? What additional steps does Esports Entertainment take to ensure the financial security of its customers?
Esports is still relatively new and, in many ways, very different from traditional sporting activities. There is an educational component for everyone involved, from regulators to third-party vendors. There is extra scrutiny or occasional reluctance to enter partnerships due to unfamiliarity with esports.
Depending on the licensing body, some require esports iGaming operators to go through additional steps during the regulatory journey since for these authorities esports is uncharted territories. Licensing/regulations steps still largely depend on the type of betting options being offered as the underlying betting mechanics are usually the same between esports games and traditional sports games.
Esports Entertainment Group follows the same stringent licensing, regulations, and robust IT systems as other forms of online gambling. What makes us different, however, as a fully reporting SEC issuer, Esports Entertainment Group provides investors, customers, and the entire esports industry with complete transparency and security that is rarely seen in the esports betting world.
Where we diverge from a financial security standpoint is, we have a greater awareness of the esports team's participants because they often comprise adolescent competitors. Some matches we will remove from our site. We are more sensitive to guarding against underage betting. We are more alert to potential collusion or match-fixing considering because new tournaments spring up yearly by unfamiliar organisations.
How will the group's affiliate network be leveraged to drive organic growth?
We work closely with leading gaming brands like Dignitas, as well as grassroots esports organisations to reach a sizeable audience globally. We believe in giving an opportunity and creating means for every aspiring team to shine, improve and grow. By working closely together with all the teams, players and content creators we have a pulse on what their communities want and we can capitalise on those opportunities.
With traditional sports on hold around the world, iGaming affiliates are looking at new avenues to monetise the traffic into their website. With esports, there is a knowledge gap many have that we are currently working with them to close. Once up to speed, iGaming affiliates can promote the esports sector to their audience, onboarding traditional sports bettors into our ecosystem and providing themselves with another income stream.
How will the funds raised from the IPO be used to support the group's acquisition efforts? Are acquisition targets largely iGaming firms, or will Esports Entertainment Group be expanding into the wider esports and video games industries?
The funds will be used to 1. Activate our extensive network of affiliates and substantially increase our marketing efforts. 2. Aggressively pursue M&A targets with whom we are already in discussions.
We currently have several discussions already underway that cover a fairly broad spectrum of operators. Some are traditional iGaming operators, all of whom have added esports to their line up of betting options, and other companies that are specifically focussed on esports and the video game industry.
As for how we decide which companies are chosen as targets, we have experts working with us, like Partis Solutions, who help us identify existing successful operators that add accretive value to our shareholders.
Aside from acquisition, how is the group planning to expand and enter new markets going forward?
Especially now, due to a global lockdown, we think that there are lots of new avenues of entertainment that people are getting interested in. We are looking at hosting competitions for people to both spectate and compete in. Alongside that, we are currently exploring a wide range of options to expand the Vie experience with unique features tailored for an esports audience. Our roadmap includes player-versus-player tournaments, unique games, and other fun products our community will enjoy.