Twitch Content at All-Time High; Japan Plans Esports Expansion
by Mathew Broughton on 2nd Apr 2020 in News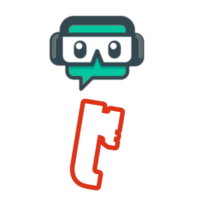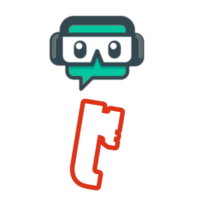 TheGamingEconomy's Daily Digest brings you the prevalent business stories in gaming. In today's news: Twitch content at all-time high; Japan plans esports expansion; and controversy over Gearbox bonuses.
Twitch content at all-time high
Streamlabs and Stream Hatchet will report later today (2nd April 2020) in their Q1 2020 live streaming industry report that content consumption across the major streaming platforms, namely Twitch; Mixer; Facebook Gaming; and YouTube Gaming Live, has increased substantially during the quarter. Market-leader Twitch has surpassed its records for hours streamed, average concurrent viewership (CCV), and hours watched, with the latter passing 3.1 billion hours for the first time. Comparing the figures to last year, Facebook Gaming has seen dramatic increases in its streaming portfolio, with hours watched up 236% to 563.7 million, hours streamed up 131.5% to over 4.9 million, and average CCV up to 256,000 at any one time.
As several notable streamers, such as Ninja, have moved from Amazon's Twitch to Microsoft's Mixer, the number of hours streamed on the platform has been boosted, and now represents more than double that of YouTube Gaming Live and Facebook combined. However, this hasn't yet translated to greater share of audience, with Mixer's 81.4 million hours watched representing only 2% of the analysed market, dwarfed by Twitch (65%); YouTube (22%); and Facebook (11%). Unsurprisingly, all platforms witnessed a notable increase in hours watched from February to March as a result of coronavirus-related lockdowns. Finally, YouTube Gaming Live saw a notable quarter-on-quarter increase in CCV and hours watched through the period, however it is unclear what proportion of that increase can be attributed to their exclusive broadcasting deal with Activision Blizzard, as opposed to a general Covid-19-driven boost.
Japan plans esports expansion
The Japanese Ministry of Economy, Trade, and Industry (METI) has fostered a plan to work with the private sector in the country to expand its esports economy by a measure of JP¥285bn (£2.1bn) by 2025, with a particular emphasis on regional tournaments and increased participation from those with disabilities. According to sources familiar with the matter speaking to Japan Times, the initiative will also involve consultation with legal practices to create official guidelines on large-scale tournament hosting, including safety management and intellectual property rights as they pertain to tournament hosts, developers, and publishers.
While the US, China, and certain European nations, have embraced competitive esports and mass-scale tournaments, Japan is lagging behind relative to other established markets as its gamers continue to exhibit a preference for single-player titles. Despite this, according to Newzoo, the esports sector in Japan is forecast to grow by a compound annual growth rate of 20.4% from 2018-2023.
Controversy over Gearbox bonuses
Employees at Gearbox Software will be paid significantly less in their quarterly bonus cheques than expected, despite the success of the studio's Borderlands 3 title, which took the series through the USD$1bn (£807,000) barrier following its launch in September last year. According to a trio of internal sources speaking to Kotaku, developers were promised "six figure" sums from the company's profit share scheme, which sees 40% of title royalties distributed to its staff members, though have since been informed that they will only get a small proportion of that.
While the scheme can prove lucrative for Gearbox employees, as it was in 2012 when the studio released Borderlands 2, staff are reportedly paid a lower-than-average salary, leading to many having to rely on the bonus payments. Gearbox executives cited a number of reasons behind the reduced cheque amounts in an internal meeting according to the sources, including the rapid growth of the company in terms of size, "off-base" sales projections, and high development costs, partially as a result of changing game engine partway through the game's construction.
In a statement provided to Kotaku, a Gearbox spokesperson wrote, "In the most recent pay period Gearbox talent enjoyed news that Borderlands 3, having earned revenue exceeding the largest investment ever made by the company into a single video game, had officially become a profitable video game and the talent at Gearbox that participates in the royalty bonus system has now earned their first royalty bonus on that profit. Additionally, a forecast update was given to the talent at Gearbox that participates in the royalty bonus to set expectations for the coming quarters. Gearbox is a private company that does not issue forward looking statements to the public, but we do practice transparency within our own family."