Epic Games Launches New 'Developer-First' Publishing Model
by Will Freeman on 27th Mar 2020 in News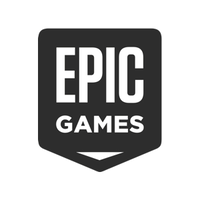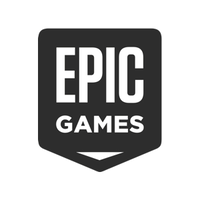 Fortnite outfit Epic Games has launched a new multi-platform publishing initiative that promises to be 'developer-first' in its make-up and delivery.
A number of high-profile game studios are already on board with the Epic Games Publishing effort, with Playdead, Remedy Entertainment and gen DESIGN announced as early partners.
"We're building the publishing model we always wanted for ourselves when we worked with publishers," said Tim Sweeney, Epic Games founder and CEO.
"gen DESIGN, Remedy, and Playdead are among the most innovative and talented studios in the industry, with strong visions for their next games," added Hector Sanchez, head of Epic Games Publishing. "They will have full creative control, while Epic will provide a solid foundation of project funding and services."
That Epic has set up a new publishing model should come as little surprise to those that have seen the company grow over the years since its founding in 1991. Epic has been a highly successful game developer of multiple lasting hits, a defining maintainer of live games, a provider of extremely prevalent game development tools, and more recently, the owner of a digital storefront for selling games.
But what does it mean that the new publishing effort is 'developer-first'? After all, it is likely that many or any publishing offerings would state that game makers are the priority with their efforts. The assertion of the new Epic Games Publishing label is that - according to a press statement - the structure of the offering will fundamentally change the existing developer/publisher model. There's also a promise that it will endeavour to offer the fairest terms for studios seen in the industry.
Certainly, the offering feels generous - or perhaps just how a publishing deal should be in an ideal world. Game creators are assured that they can maintain full creative freedom and ownership, keeping 100% of their intellectual property on a given project. Meanwhile, Epic Games will cover the entirety of development costs, including team salaries, and tertiary elements of the game creating process, such as localisation, marketing and QA.
Meanwhile, once a game goes to the market, after develop costs are secured, there will be a 50/50% split on revenues between studio and publisher.
For now, not a great deal more is known about the model, with Epic planning to share more details in the coming months. Of course, Epic will always face cynicism from some. That is the reality of being not just a highly successful, popular and influential game company, but a true force in popular culture. As Fortnite's success and impact proves, Epic are very much the latter. They have proven themselves capable of delivering a true cultural phenomenon. Yet the new effort does seem to be a genuine developer-centric initiative that could still prove very valuable to Epic.
It would be easy to accuse Epic of being big enough and rich enough to do this as a PR exercise. After all, the company behind one of the leading game development engines has plenty to gain from projecting a developer-first mindset. The thing is, Epic has always supported developers meaningfully; that is how the Unreal Engine has become what it is. And if a company with the resource, experience, network and reputation of Epic can get behind publishing and promoting that game, there's a good chance that title could do sensationally well. So while there is a PR gain for Epic, it is likely to see much more value in its share of that 50/50% split. Half of a lot of money can still be a lot of money.
Simply put, this arrangement appears to offer a good deal for developers that will also be very fruitful for Epic. While seeing studios and games complete the Epic Games Publishing process will actually confirm that, there are many reasons to be optimistic.
Are we seeing the emergence of a new, better publishing model that better supports everyone from the studio and service company to publisher and player? It's a little early to call that. And, certainly, it may simply be that the now-giant Epic has the critical mass and pocket depth to offer a such a developer-centric model that still works for them. Smaller publishing outfit and comparable labels will continue to be as generous as they can without compromising their own success, of course. Equally, thus far three very popular and well-regarded game studios are on board. It will be interesting to see what success an unknown indie dev with a debut IP will gain from passing through the process.
Regardless, there are reasons to be optimistic, and other publishers should keep an eye on Epic's progress. Because if a model that better respects and recognises developers' needs while working for publisher as a revenue generation operation emerges as valid, everyone may soon be set to get a little more from the publishing process.
App StoresAudienceConsoleCreativeDeveloperGamingMobileOpinionPCPlayersPublisherUncategorized