E3 2020 to be Cancelled; Unity Acquires Artomatix
by Mathew Broughton on 11th Mar 2020 in News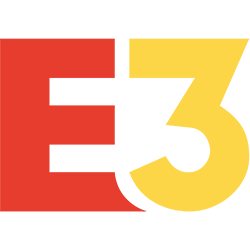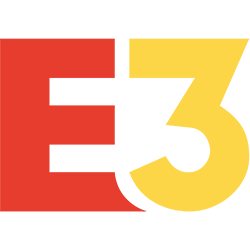 TheGamingEconomy's Daily Digest brings you the prevalent business stories in gaming. In today's news: E3 2020 to be cancelled; Unity acquires Artomatix; Mod.io raises USD$1m (£769,000); and PUBG CEO to also lead parent company.
E3 2020 to be cancelled
The 2020 edition of the Electronic Entertainment Expo (E3) will shortly be cancelled due to the ongoing outbreak of the Covid-19 strain of coronavirus. While yet to be publicly confirmed by organisers The Entertainment Software Association (ESA), a formal announcement to cancel the June event will take place at 9:30am PDT (16:30pm GMT), according to a memo circulated to partners obtained by Bloomberg. According to Ars Technica, the publication which first reported the story, the announcement was supposed to take place yesterday (Tuesday 10th March), but "slipped". The ESA is reportedly exploring options for a potential online replacement event to run in the summer.
While E3 is the latest in a series of events to be canceled due to fears regarding the virus (a comprehensive list of cancellled/postponed conferences can be found here), the run-up to this year's event had been far from smooth. Sony's withdrawal from the event was deemed highly significant given it is due to launch its PlayStation 5 console later this year, while regular collaborator and E3 Coliseum host Geoff Keighley also backed out of E3 2020 in February. iam8bit, a gaming merchandise and events company hired by E3 as creative director, also resigned from the conference, despite only being hired five weeks previously.
Unity acquires Artomatix
Game engine technology firm Unity Technologies has acquired Irish content creation platform Artomatix, best known for its flagship ArtEngine platform, which utilises AI to simplify artistry workflows. While Unity has only recently confirmed the purchase, the deal actually took place on 23rd December last year, and is estimated to be worth up to USD$60m (£46.2m). Under the terms of the agreement, Artomatix will continue to operate out of Dublin, while its workforce will be expanded from its current 20 employees to approximately 60. The deal represents a successful exit for Artomatix's investors including Enterprise Ireland, Suir Valley Venture, FTI, Boost Heroes, and Disruptive Technologies Innovation Fund, which have contributed an estimated total of €10.8m (£9.42m) of funding towards the company.
Announcing the acquisition, Unity chief product officer Brett Bibby said, "At Unity, we have talented developers working to solve problems using AI and machine learning. This talent, combined with the solution-oriented and production-validated approach of the ArtEngine team, means we can accelerate our ability to build an exceptional set of tools that help artists and creatives in many different ways. Content creators can expedite their process and get infinite variations of their materials in the blink of an eye. Immediate benefits apply to every industry exposed to 3D content, regardless of platform or engine."
Mod.io raises USD$1m (£769,000)
Melbourne-based startup Mod.io has closed a USD$1m (£769,000) seed round, with funding led by Play Ventures. The company offers a client-less API which assists developers when adding user-generated content to their titles, as well as adding mod marketplaces to their games. The platform is currently used across 31 PC titles, with the funding due to be used to foster partnerships with additional developers, as well as expand the mod.io offering to offer cross-platform support to consoles, mobile and VR titles.
Discussing the firm's proposition, Mod.io CEO Scott Reismanis said, "Creating a constant flow of content updates is expensive and time-consuming for developers. mod.io helps them cut all that stress and cost away by tapping into the creative power of their players. It's a win-win for developers, creators and players. Developers and creators benefit from an in-game UGC economy, and players stay engaged playing and creating mods for their favourite games."
PUBG CEO to also lead parent company
Kim Chang-han, current CEO of PUBG Corporation, has been appointed as CEO of its parent company Krafton Game Union, according to a report published in Pulse. The appointment comes after the resignation of current Krafton CEO Kim Hyo-sub, with sources suggesting the move could expedite the process of the holding group launching its initial public offering, which has been mooted for some time. While PUBG Corp title PlayerUnknown's Battlegrounds has enjoyed notable success since its launch in 2016, with the mobile version of the title recently passing USD$1.5bn (£1.2bn) in lifetime revenue, other studios under the Krafton banner have not generated a comparable reception.
In a statement discussing his appointment, Kim stated, "Serving as the CEO of PUBG Corporation has been a unique privilege during my 20-year game development career. I look forward to taking that experience to help support the creative and inspiring developers that make up the Krafton Game Union. I'm consistently impressed with the professionalism of my Krafton colleagues at our sister studios, and we will continue to cultivate their distinct voices through a unique combination of independence and collaboration."