DDM Acquires Data Platform from Digi-Capital; Destiny Drops Loot Boxes
by Mathew Broughton on 10th Mar 2020 in News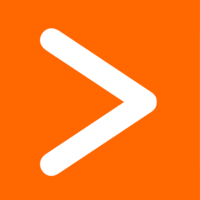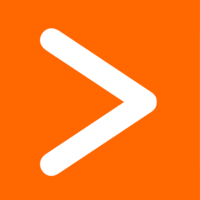 TheGamingEconomy's Daily Digest brings you the prevalent business stories in gaming. In today's news: DDM acquires data platform from Digi-Capital; Destiny drops loot boxes; Disruptor Beam continues engine pivot; and GameStop announces trio of board appointments.
DDM acquires data platform from Digi-Capital
Northampton, MA-based video game and digital entertainment agency Digital Development Management (DDM) has acquired Digi-Capital's gaming industry investment data platform for an undisclosed sum. The platform, which reportedly covers over a decade of financial transactions in the sector, will be rebranded as DDM Games Investment Review, and will be used to offer real-time trend and comparative reports for investors or gaming firms seeking investment.
The platform will be managed by DDM business information director Peggy Twardowski, who commented on the platform, "The Digi-Capital team have built a powerful source of investment and industry data that will be a game-changer for how we can empower companies, from independent developers to sizeable funds, as they look to secure equitable deals."
Announcing the platform acquisition, DDM president Joe Minton said, "Combining this investment information platform with our worldwide team of business experts and our extended family of consulting executives provides DDM with an unparalleled ability to put knowledge and data to work for our clients."
Destiny drops loot boxes
Destiny 2 developer Bungie has announced that the title will no longer offer purchasable loot boxes in its in-game store as part of a wide-ranging modification of the game following its split from publishing partner Activision Blizzard in 2019. According to development team member Luke Smith, the controversial in-game items, known in Destiny 2 as Bright Engrams, will be removed as they do not conform to the principle of wanting players "to know what something costs before they buy it," and will instead only function as a free reward mechanic.
The move follows fellow publishers Psyonix and Epic Games in removing the controversial in-game items, while console manufacturers Microsoft, Nintendo and Sony have previously revealed plans to force publishers to disclose loot box item drop probability by the close of this year. Loot boxes, which have been strongly criticised for mimicking gambling processes, have also attracted scrutiny from governments and health bodies alike, with the UK NHS demanding games using them should be regulated under gambling legislation, with the Australian Parliament House of Representatives Standing Committee on Social Policy and Legal Affairs recently recommending similar action.
Disruptor Beam continues engine pivot
Framingham, MA-based firm Disruptor Beam is continuing its pivot from development studio to game engine technology and live ops provider by laying off approximately ten staff ranging from QA to technical art, according to an anonymous source speaking to Gamasutra. The move follows the sale of its Star Trek Timelines IP to Tilting Point which took place last week, which also saw 19 staff move to new Tilting Point studio Wicked Realm Games. Despite the mobile and PC title grossing over USD$100m (£76.3m) from approximately 8 million downloads, Disruptor Beam executives are confident in refocusing efforts on its proprietary Disruptor Engine technology, which additionally offers social, analytical and commercial live operations support.
Commenting on the launch of the Disruptor Engine to third-parties in April 2019, Disruptor Beam founder and CEO Jon Radoff said, "Over the past several years, Disruptor Beam has made substantial investments in our game platform, which has led to dramatic improvements in our time-to-market and ability to operate games profitably. We are now ready to start turning those investments into solutions for others looking for an advantage in launching and operating mobile games.
GameStop announces trio of board appointments
Retailer GameStop has announced a trio of appointments to its board of directors, namely Reggie Fils-Aimé (former Nintendo of America president and COO), Bill Simon (former president and CEO of Walmart U.S.), and J.K. Symancyk (former president and CEO of PetSmart, Inc.). Four current directors, Dan DeMatteo, Gerald Szczepanski, Larry Zilavy, and Steve Koonin, will retire from the board in June this year, while a further two, Jerome Davis and Tom Kelly, will stand down in June 2021. The swathe of changes was triggered by the retailer's inclement business performance in recent years, with the retailer due to shutter operations in the Nordic market this year, while posting a net loss of USD$83.4m (£63.4m) in Q3 FY 2019-2020 alone.
In a statement, GameStop CEO George Sherman said, "The Board refreshment and governance enhancements announced today represent an important milestone in GameStop's transformation as we continue to evolve the Company's business strategy for long-term success. We are pleased to welcome Reggie, Bill and J.K. to the Board. They are each highly qualified and bring significant, relevant experience to our turnaround. We look forward to immediately benefitting from their expertise and perspectives as we navigate the evolving gaming and retail environments, execute on our strategic initiatives and prepare the Company to maximise value-creation associated with the next generation of console launches later this year."
In pre-market trading, investors have seemingly reacted positively to the board alterations, with GameStop Corp. (NYSE: GME) share price up 8.65% to USD$4.02 (£3.07) at the time of writing.
In further video game retail news, fellow US-based outlet Target has launched a concept store in San Francisco examining the future of physical sales in gaming. The store reportedly has activations for cloud gaming services, mobile subscription services, along with VR/AR headset demos.