Embracer Group Acquires Saber Interactive; Paradox Interactive Revenue Up 14%
by Mathew Broughton on 19th Feb 2020 in News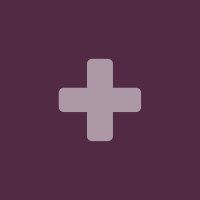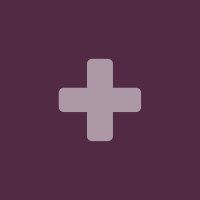 TheGamingEconomy's Daily Digest brings you the prevalent business stories in gaming. In today's news: Embracer Group acquires Saber Interactive; Paradox Interactive revenue up 13%; and ESL and Dreamhack sign revenue-sharing agreement with 13 leading teams.
Embracer Group acquires Saber Interactive
Embracer Group AB has signed an agreement to purchase US-based developer-publisher Saber Interactive Inc. in a deal with a maximum value of USD$525m (£404m), equivalent to 8.4x Saber Interactive's 2019 EBIT. The deal includes all Saber Interactive assets, including its studio portfolio in Russia, Sweden, Belarus, Spain, and Saber Porto (formerly known as Bigmoon Entertainment).
An upfront consideration of USD$100m in cash and USD$50m in Class B shares will be paid, with an earn-out sum of USD$375m (£288m) payable following completion of unspecified projects, which in turn consists of USD$100m (£76.9m) in cash and USD$275m (£211m) in a combination of Class A and Class B Embracer Group shares. Saber Interactive co-owners Andrey Iones and Matthew Karch will become the second largest shareholder block in the combined Embracer Group, with a combined share of 11% of total group capital, and have also entered into a 20 year profit share agreement worth 10% of Saber Interactive annual EBIT above USD$76m (£58m). According to the release announcing the acquisition, the deal is expected to close in Q2 2020, with "no restructuring or cost saving programmes" planned for the Saber Interactive division.
In a statement, Lars Wingefors, founder and CEO of Embracer, said, "Saber has been on our radar for a very long time because of their deep history of consistently high-quality work. Their ambitious moves towards self-funding projects in recent years have been particularly impressive, especially with World War Z, which sold more than three million units. While Saber will remain a standalone company within Embracer Group, we look forward to collaborating with them to elevate their ability to create and market premier titles."
At the time of writing, Embracer Group AB (EMBRACB:SS) stock price has risen by 20.31% to reach SEK107.70 (£8.49) per share.
Paradox Interactive revenue up 14%
Paradox Interactive has released its financial report for Q4 and full-year 2019, with revenue rising by 14% over the course of the year to reach SEK1.2893bn (£101.66m). Operating profit during this time increased by 4% to SEK473.5m (£37.34m), which the Stockholm-based developer-publisher has partially attributed to the reclassification of considerations connected with the acquisition of Harebrained Schemes in 2018, with the adjustments amounting to SEK44.1m (£3.48m).
Paradox CEO Ebba Ljungerud also revealed that a record number of monthly active users were engaging with the firm's titles, rising by approximately 30% by the close of the year to over four million, with a similar spike in Paradox user accounts. The rise in revenue and profit has also been put down to the trialling of distribution channels outside of steam, including the launch of its monthly subscription service for Europa Universalis IV downloadable content, and trialling of PC launches through the Epic Games Store rather than its usual partner Steam. In June last year, Paradox Interactive executive chairman of the board Fredrik Wester strongly criticised storefronts such as Steam for the use of a 70:30 revenue split model, stating such terms were "outrageous".
"2019 was a year characterised by preparation for the future. During the year, we invested in game development, performed marketing activities, and built our organisation to give us the best possible conditions to develop and publish our upcoming games[...] Our investments in organisation, marketing and game development are long-term and a foundation for the growth we want to achieve in the coming years. Investment also means higher costs and lower margins in the short term as revenues come in later periods." Said Ljungerud.
ESL and Dreamhack sign revenue-sharing agreement with 13 leading teams
Modern Times Group esports subsidiaries ESL and Dreamhack have signed an agreement with 13 leading CS:GO teams which will see the parties enter into a revenue and profit sharing agreement for Pro Tour competitions, with the teams also becoming majority stakeholders in the Pro League as well as securing long-term slots, ensuring their participation. The league itself will also be restructured into a 24 team global league, with the remaining 13 slots allocated based on world ranking or performance in the gateway Mountain Dew League competition.
The 13 signatory teams are as follows: Astralis, Complexity, Evil Geniuses, ENCE, FaZe Clan, Fnatic, G2 Esports, Mousesports, Natus Vincere, Ninjas in Pyjamas, Team Liquid, Team Vitality, 100 Thieves.
Announcing the partnership, Jørgen Madsen Lindemann, president and CEO of MTG, said, "We are pleased to see this agreement which further establishes the ESL Pro Tour as the leading esports circuit format globally. This serves as yet another example of ESL's and DreamHack's shared ambition to build and commercially professionalise the global business of esports."
At the time of writing, Modern Times Group (STO: MTG-B) share price has climbed by 2.02%, reaching SEK110.85 (£8.74).