NHS Calls for Loot Box Ban; Ubisoft to Restructure Editorial Team
by Mathew Broughton on 20th Jan 2020 in News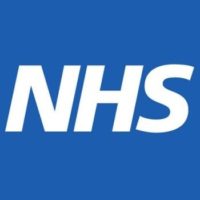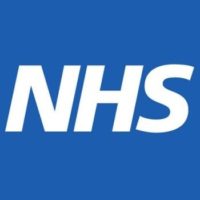 TheGamingEconomy Daily Digest brings you the trending business stories in gaming. In today's edition: NHS calls for loot box ban; Ubisoft to restructure editorial team; and NetEase Tom and Jerry title reaches 100m users.
NHS calls for loot box ban
NHS mental health director Claire Murdoch has issued a statement calling for a ban on loot boxes and limitations to in-game spending, in efforts to combat persistent gambling and compulsive behaviours in children. The health body is also supporting the UK parliamentary report on immersive and addictive technologies which proposes that loot boxes should fall under the purview of gambling legislation, closing the current loophole whereby such mechanics fall outside of this legal remit as virtual items cannot be converted back into currency by official means. As previously covered by TheGamingEconomy, the use of loot boxes which do not disclose drop rates for the contained items was banned on consoles manufactured by Microsoft, Nintendo and Sony, with a series of publishers electing to disclose probabilities by the close of this year.
Murdoch's statement reads, "Frankly no company should be setting kids up for addiction by teaching them to gamble on the content of these loot boxes. No firm should sell to children loot box games with this element of chance, so yes those sales should end. Young people's health is at stake, and although the NHS is stepping up with these new, innovative services available to families through our Long Term Plan, we cannot do this alone, so other parts of society must do what they can to limit risks and safeguard children's wellbeing."
Ubisoft to restructure editorial team
Ubisoft is to restructure its editorial division following a poor 2019, which saw the Montreuil-sous-Bois-based firm revise its net revenue estimates for the 2019-2020 financial year downwards by 33.6%. The changes, aimed at ensuring the firm's portfolio of titles are "strongly differentiated" following criticism that its games contain too many similar features, will purportedly see the team "expanded and reorganised". In a statement issued to VGC, an Ubisoft spokesperson said, "We are reinforcing our editorial team to be more agile and better accompany our development teams around the world as they create the best gaming experiences for players."
In further news from Ubisoft, the publisher has filed a lawsuit in the United States District Court Central District of California against as series of individuals allegedly facilitating distributed denial-of-service (DDoS) attacks against systems running the multiplayer elements of its Tom Clancy's Rainbow Six Siege title.
Following the restructuring announcement and lawsuit filing on Friday (17th January 2020), Ubisoft (EPA: UBI) share price fell by €3.07 over the course of the day to €62.32 (£53.09) per share.
NetEase Tom and Jerry title reaches 100m users
Despite being commercially available only in China, the Tom and Jerry mobile multiplayer title by NetEase has passed 100 million registered users, according to Niko Partners senior analyst Daniel Ahmad. The popularity of the cartoon, simple mechanics, and regular updates to in-game content, have been attributed as reasons behind the title's success.
The performance of the title will be heartening to publishers bringing internationally-recognised IP to the Chinese market, with the softening stance towards gaming by the country's regulators seen as a major factor behind the forecast increase in revenue generated by the industry in 2020 to USD$36bn (£27.7bn).