Niantic Establishes Developer Fund & Location Sponsorship; China & US Agree to Roll Back Tariffs
by Mathew Broughton on 7th Nov 2019 in News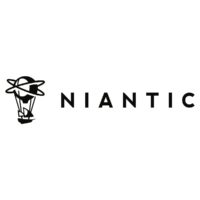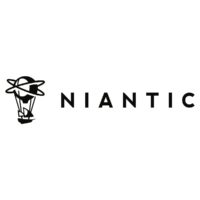 TheGamingEconomy Daily Digest brings you the trending business stories in gaming. In today's edition: Niantic establishes developer fund and location sponsorship; China and US agree to roll back tariffs; and US gaming spending reaches USD$9.18bn (£7.13bn) in Q3 2019.
Niantic establishes developer fund and location sponsorship
Niantic has announced that it has established the Niantic Creator Program, a USD$10m (£7.8m) sponsorship fund for developers of augmented reality (AR) titles. Successful applicants to the programme will also be eligible for direct support from Niantic developers, as well as access to the Niantic Real World Platform development kit.
Announcing the fund, Kellee Santiago, head of developer relations at Niantic, said, "We view AR as a sea of opportunity and we can't navigate these waters alone. We know developers are key to creating the new kinds of experiences that get people to explore and connect with the real world. Collaborating hand-in-hand with WB Games to create Harry Potter: Wizards Unite was just the first step in opening up the Niantic Real World Platform to more creative development minds."
The San Francisco-based firm has also launched the early access beta for the Sponsored Location program. The self-serve platform is designed for small- and medium-sized businesses, allowing their business locations to appear in Niantic's games, thus potentially driving customers to their premises. The platform will initially be rolled out exclusively in the US from December.
China and US agree to roll back tariffs
China and the United States have agreed to roll back certain tariffs imposed on imported goods, subject to the signing of a "phase one" deal. According to Gao Feng, a spokesperson for The Ministry of Commerce of the People's Republic of China, "In the past two weeks, top negotiators had serious, constructive discussions and have agreed to remove the additional tariffs in phases as progress is made on the agreement." While the phase one deal has yet to be confirmed, sources have informed Reuters that negotiations are progressing, and have now moved to focusing on the location and timing of the signing. Should the deal go ahead, it is expected to include a pledge from the US not to impose 10% increase on USD$156bn (£121bn) worth of Chinese goods, including video game consoles, due to be imposed from December 15th onwards.
In further news from China, The State Administration of Press and Publications (SAPP) has released new guidelines limiting minors in terms of time and monetary spend on mobile gaming, along with the introduction of a personal identification system allowing companies to verify both the identity and the age of gamers. Under the new guidelines, minors are limited to a maximum of 1.5 hours of gaming time (3 hours during holiday periods) on mobile titles, with no gaming allowed outside of an 8am-10pm time window. In-game spending for minors will also be limited to a maximum of CN¥400 (£44.30) per month.
US gaming spending reaches USD$9.18bn (£7.13bn) in Q3 2019
US consumer spend on video gaming reached USD$9.18bn (£7.13bn) in the third quarter of 2019, representing a 1% increase from the same period last year, according to the Q3 2019 Games Market Dynamics: US report published by The NPD Group. Year-to-date spending has also increased by 1% year-on-year, reaching a total of USD$27.9bn (£21.7bn). The increase in total spending has been primarily driven by double-digit percentage gains across digital content (console), mobile, and subscription services. This was offset by a decline in console hardware sales, which fell by 22% to USD$575m (£446.6m), as the current generation of consoles (excluding the Nintendo Switch) come towards the end of their iterative cycles.
Mat Piscatell, games industry analyst at The NPD Group, said, "Thanks to growth in video game content spending across mobile and subscription services, the U.S. video game market has continued to grow, despite cyclical challenges and tough comparable sales from last year. Growth in digital content spending on consoles has also been remarkable, driven by live service games that are building consistent engagement ties with consumers. These factors have allowed the industry to reach growth, despite challenges in other categories of spend."