Chinese Gaming Giants' Overseas Revenues Skyrocket, Chinese Government Reinstates Game Approvals Freeze
by Will Freeman on 26th Feb 2019 in News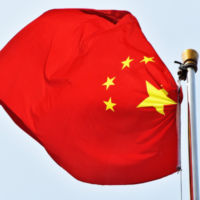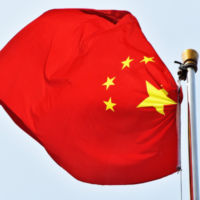 Two current game business stories together highlight the stark dichotomy at the heart of China's games market.
As revealed in a new report from business insight specialist IHS Markit, Chinese tech giants Tencent and NetEase saw extraordinary profit growth for their international mobile game releases through 2018. Simply put, combined mobile game net revenue gained in territories outside of China by Tencent and NetEase increased 500% in 2018 to USD$472m (£360m).
Again, that figure relates to sales of games outside Tencent and NetEase's home market of China. Why does that very clear detail warrant restating? The growth in international markets came during a protracted block by the Chinese Government on approving new game releases in the country. Games could be submitted for release in China throughout the time period, but none would be approved by the state, essentially placing them in limbo. That ban effectively stifled many companies' new releases, updates, and seasonal content for a significant time period.
The freeze ran from 8 March, 2018, to the final days of the same year, and through the period neither Tencent nor NetEase saw any of their games approved; just like every other developer. After the block lifted, the two companies' titles were not present in the first batch of 80 approved games, nor the next 84.
The ban on approvals was in part blamed for Tencent share prices dropping, resulting in USD$20bn (£15.6bn) being knocked off the company's value through 2018. A company thriving overseas with hits like PlayerUnknown's Battlegrounds mobile – Fortnite's great rival – is apparently still feeling the pinch of national authorities' involvement in game distribution.
And now it has emerged that China's Government has blocked new game approvals once again, starting at some point before 20 February. According to sources cited by Reuters, the freeze has returned to allow the relevant bodies to address an existing backlog; a backlog which some estimates put at 5,000 game titles. During the original ban games could continue to be submitted, which was likely the cause of the backlog. It appears that this time companies will still technically be able to submit games, but they will not be passed up the chain from local authorities to the regulators involved. Presently, the General Administration of Press and Publications is overseeing the process.
While the reasons motivating the lockdown on game approvals wasn't always explicitly clear, dangerous eye conditions, unsuitable content, and addiction were all alluded to as motivations for tighter regulation.
All of this comes at the same time that China continues to be a world-leading market for video games, and especially in mobile. In the opening half of 2018 – a period that saw the approvals freeze instated – China's video game sector generated a total revenue of CYN¥105bn (GBP£12bn). Not bad for a market held back significantly by regulation.
"The unpredictability of the domestic market has underlined the importance of geographical diversification; so this dramatic increase in international revenues will be well received by both companies", said IHS Markit's games research and analysis director, Piers Harding-Rolls, speaking about Tencent and NetEase.
Clearly, China's internal games market is vast, and a huge opportunity locally and internationally. As a result, there is a sizeable interior games development and distribution sector serving customers across the world. But as Chinese game companies thrive elsewhere, while enjoying less significant gains locally – and the approvals freeze sets back in ­– things could be better for the region's games market.