NorthEdge Acquires Catalis; Player Spends AUD$220,000 (£118,000) on Free-to-Play Microtransactions
by Mathew Broughton on 15th Oct 2019 in News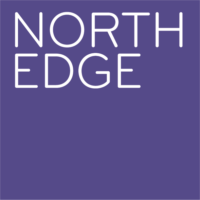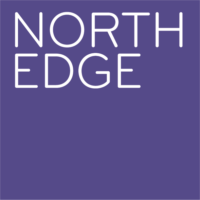 TheGamingEconomy Daily Digest brings you the trending business stories in gaming. In today's edition: NorthEdge acquires Catalis; player spends AUD$220,000 (£118,000) on free-to-play microtransactions; Project xCloud preview goes live.
NorthEdge acquires Catalis
VC firm NorthEdge Capital has acquired UK video game company Catalis, in a deal worth £90m. NorthEdge contributed £46.6m towards the deal through its Project Sword Bidco acquisition vehicle, with the remainder coming from shareholding reinvestment by Vespa Capital and Dominic Wheatley, the present CEO of Catalis. The acquired firm is best known through its Curve Digital division, an award-winning publisher of independent titles such as Human: Fall Flat, though it also has a quality assurance services arm, dubbed Testronic. The acquisition marks NorthEdge Capital's second foray into the video games sector, having funded the management buyout of Sumo Digital in November 2014.
In a press release announcing the acquisition, Phil Frame, director and head of North West at NorthEdge Capital, said, "Gaming is now the largest entertainment market globally and the continued demand for content, the mainstreaming of gaming culture and investment from global technology operators will continue to drive growth. The Catalis team have demonstrated a strong understanding of the market dynamics and the model they have developed is ideally positioned to capitalise on this opportunity. This, combined with our existing track record in the video games sector through the successful investment in Sumo Digital, means we are excited about the future of Catalis."
Player spends AUD$220,000 (£118,000) on free-to-play microtransactions
A single user has spent over AUD$220,000 (£118,000) in microtransactions on the free-to-play (F2P) mobile title Transformers: Earth Wars, published and developed by Yodo1. Speaking at the Game Connect Asia-Pacific conference, Yodo1 CEO Henry Fong discussed how the company used a machine learning neural network to identify players which would spend high amounts in-game, through analysis of player behaviour and session times.
The revelation comes amid increased scrutiny on the gaming sector on protection for vulnerable players against excessive spending on microtransactions and loot boxes. The recent Immersive and Addictive Technologies report from the UK's Department for Digital, Culture, Media & Sport Committee (DCMS) highlights a recent case in which a player spent over £50,000 in microtransactions on RuneScape (Jagex), and states "gaming is several years behind gambling in relation to protecting the vulnerable."
Project xCloud preview goes live
The public preview for Microsoft's Project xCloud has gone live in the UK, US and South Korea, with the period to be used for gathering feedback from the community on performance and experience.
The trial comes ahead of the launch of Google Stadia next month, with 2020 set to mark a year of rapid proliferation in streaming services. Products from established video game companies, such as Project xCloud, Nvidea's Geforce Now, EA's Project Atlas, PlayStation Now, and Tencent Start, are set to dominate the landscape in terms of number. These are joined by gaming newcomers such as Google's Stadia, an as-yet unnamed service from Amazon, and even Walmart.