Mario Kart Tour Reaches 90 Million Downloads; Ustwo Games Accused of Union Busting
by Mathew Broughton on 3rd Oct 2019 in News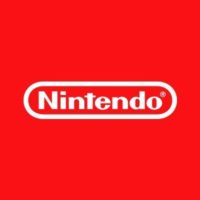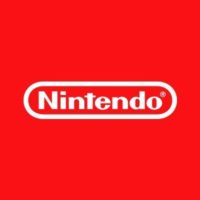 TheGamingEconomy Daily Digest brings you the trending business stories in gaming. In today's edition: Mario Kart Tour reaches 90 million downloads; Ustwo Games accused of union busting; and PS4 cross-play moves out of beta.
Mario Kart Tour reaches 90 million downloads
Mario Kart Tour has reached 90.1 million downloads in its first week of release according to data from Sensor Tower, making it the fastest mobile game launch for Nintendo, surpassing Animal Crossing: Pocket Camp which saw 14.3 million unique downloads in its first week. Players have spent a total of USD$12.7m (£10.3m) within the game during this period, a figure surpassed only by fellow free-to-play title Fire Emblem Heroes, which grossed USD$28.2m (£23.0m), and Super Mario Run (USD$16.1m/£13.1), which featured a paywall to access the full game.
Thus far, Android has been the most popular platform for Mario Kart Tour with 53.5 million downloads, compared to 36.5 million iOS downloads. However App Store users are proving to be more lucrative for the title, with player spending of USD$9.6m (£7.8m) compared to the USD$3.1m (£2.5m) spent by Google Play users.
Ustwo Games accused of Union Busting
Ustwo Games is facing accusations of union busting activity, following the dismissal of Austin Kelmore, the chair of the Game Workers Unite (GWU) UK union. Kelmore was allegedly reprimanded, then subsequently fired, for bringing two Ustwo Games employees to a GWU UK meeting. It is also alleged that Ustwo Games breached employment law by denying him the right to be accompanied by a union representative for both his initial disciplinary hearing, and subsequent dismissal proceedings. As a result of the dismissal, Kelmore may lose his right to stay in the country, as he is a US national. Ustwo Games has been a deadline of October 4th to reverse its decision to fire Kelmore, before legal action is taken by the union.
Commenting on the dismissal, GWU UK branch secretary Jamie Cross said, "Austin and his family are not only left without their main source of income, but also unsure if they will have to uproot their whole lives and leave the country in a few weeks. The union will not stand idly by in the face of this unlawful and vicious act, and is determined to fight back until this decision is reversed, either voluntarily or through the courts."
Responding to the allegations to GamesIndustry.biz, an Ustwo Games spokesperson said, "Austin Kelmore is currently an employee of Ustwo Games and will be leaving in the near future for reasons unconnected to his membership of a trade union or his undertaking trade union activities. We have other employees who are members of trade unions. To respect Austin's privacy, it is not appropriate for us to comment further on this matter."
PlayStation 4 cross-play moves out of beta
Cross-play on the PlayStation 4 has moved out of beta, meaning cross-platform multiplayer can now be enabled on any title on the console, provided the developer provides cross-play functionality. The news, which was not explicitly announced by Sony, highlights the possibility that cross-play will be enabled on the upcoming Call of Duty: Modern Warfare, due to be released on October 25th.
Concurrently, Sony has announced a reduction in price for its PlayStation Now cloud gaming service in the US, from USD$20 (£16.30) to USD$9.99 (£8.13) per month, with similar reductions across other regions. The move is likely in response to the same price point from Google for their upcoming Stadia platform. Globally the PlayStation Now service has 700,000 users, with an annual subscriber growth rate of 40%.