Final Oculus VR founder leaves company; Stillfront Group net revenue increases by 46%
by Mathew Broughton on 15th Aug 2019 in News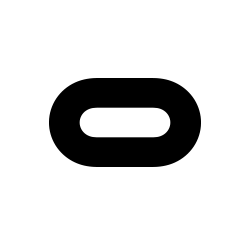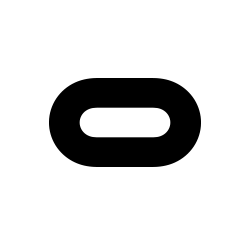 TheGamingEconomy's Daily Digest brings you the trending stories in gaming. In today's edition: Final Oculus VR founder leaves company; Stillfront Group net revenue increases by 46%; and Echo Fox expelled from LCS.
Final Oculus VR founder leaves company
Nate Mitchell, the final founding member remaining at Oculus VR, has left the company. Five out of six of the firm's co-founders have now left since Oculus was acquired by Facebook for USD$2bn (£1.66bn) in 2014. The sixth, Andrew Reisse, was tragically killed in a road traffic accident prior to the acquisition in 2013.
In a statement posted on Reddit and Facebook, Mitchell said, "Virtual reality is still on the bleeding edge of technology, and this community continues to pioneer the way forward. What's ahead is always unknown, and that's what makes it exciting. Stay bold and keep chasing the future. What's next for me: I'm taking time to travel, be with family, and recharge. Of course, I'll still be part of this community, but I'll have a much smaller role to play."
Stillfront Group net revenue increases by 46%
Q2 2019 revenue at free-to-play gaming consortium Stillfront Group has increased by 46% year-on-year to SEK480m (£41.5m). The growth in revenue has largely been attributed to the firm's "Core" products, which include Unravel Two, Call of War, and Nida Harb 3. During this period Stillfront Group has also completed the acquisition of KIXEYE, a developer of MMORTS titles, for a 100% cash sum of USD$90m (£74.6m). This is likely to have contributed to the year-on-year increase in net debt of 72% from SEK525m (£45.4m) to SEK904m (£78.1m).
In a statement accompanying the results release, Stillfront Group CEO said Jörgen Larsson, CEO, Stillfront Group, "We continue to report strong results, recording 46% revenue growth and further expanded the adjusted operating margin to 32% in the second quarter. All three active product areas, Empire, Big and Core, delivered a third quarter of sequential growth. [...] We have also strengthened our financial position with new debt financing and a successfully directed share issue, supporting us for further growth. Finally, we are also very pleased to report that we have reached our long-term EBIT target of >30% LTM."
Echo Fox expelled from LCS
League of Legends Championship Series (LCS) franchise Echo Fox has been expelled from the esports organisation, following the collapse of a proposed USD$30.25m (£25.1m) deal to sell its slot to Kroenke Sports and Entertainment. The franchise had been forced to consider selling the slot following an investigation into racist comments made by Amit Raizada, a member of the Echo Fox leadership group.
A 30-day application process will be initiated on August 16th to select a new LCS franchise, which will be in place prior to the 2020 season. Speaking on the selection process on the LCS website, Chris Greeley, commissioner and head of league operations for LCS said, "We'll be using an expedited process similar to the 2017 system that we used to select our initial long-term partners. We will focus on evaluating each applicant's ownership profile, brand strategy, business plan, and team operational plan."