Fyber launches FairBid; Take-Two Interactive earns USD$540.5m (£444.9m) in Q1 FY 2020
by Mathew Broughton on 6th Aug 2019 in News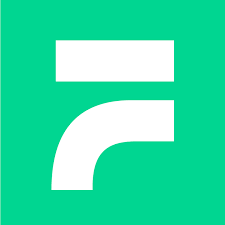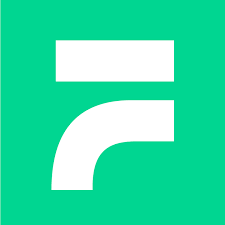 TheGamingEconomy's Daily Digest brings you the trending stories in gaming. In today's edition: Fyber launches FairBid, a new ad mediation platform; Take-Two Interactive earns USD$540.5m (£444.9m) in Q1 FY 2020; and nWay tests blockchain solution for development platform.
Fyber launches FairBid, a new ad mediation platform
Fyber, a global technology firm offering app monetisation solutions, has launched Fairbid, an ad mediation platform. The platform includes multiple features including built-in unified auction capabilities, ability to call a demand source at multiple times in the same waterfall, manual waterfall management, and automatic demand source optimisation. The firm has claimed that Toy Defense 2 developer Melsoft saw a 30% increase in revenue per daily user in A/B testing using Fairbid.
Speaking to PacketGamer.biz, Offer Yehudai, president of Fyber, said,"I anticipate publishers saying that if buyers wish to continue buying their inventory they'll need to do so programmatically. FairBid was built from scratch to be flexible, easier to use, and designed completely for in-app programmatic monetisation and advertising. Fyber FairBid is the first platform to support a smooth transition from a pure waterfall setup to an increasingly programmatic monetisation environment."
Take-Two Interactive earns USD$540.5m (£444.9m) in Q1 FY 2020
Take-Two Interactive Software has earned USD$540.5m (£444.9m) in net revenue in the first quarter of the financial year, a year-on-year increase of 39%. Digitally-delivered net revenue grew by 36% to USD$427.8m (£352.1m) in the same period, and now represents 79% of total net revenue. The results do not take the launch of the in-game casino in Grand Theft Auto Online into account, as the relevant update was released after the close of the financial quarter. Net revenue for the financial year is expected to reach USD$2.83bn-USD$2.93bn (£2.33bn-£2.41bn), with corresponding net profits of USD$425m-USD$454m (£350m-£373.7m). Rockstar North, a subsidiary of Take-Two Interactive, recently faced strong criticism after it was revealed that it has not paid corporation tax in the United Kingdom since 2009, despite a combination of strong profits and
In a statement accompanying the results, Strauss Zelnick, chairman and CEO of Take-Two, said, "Fiscal 2020 is off to a terrific start with first quarter operating results that beat our expectations. We delivered significant Net Bookings and cash flow growth driven by the performance of Grand Theft Auto Online and Grand Theft Auto V, NBA 2K19, the Borderlands franchise, and Red Dead Redemption 2 and Red Dead Online.
nWay tests blockchain solution for development platform
nWay, the developer of Power Rangers: Legacy Wars and Chronoblade, is introducing a blockchain-based monetisation solution to its nWayPlay development platform, allowing developers to integrate blockchain tokens into their titles. This includes non-fungible tokens (NFTs) as well as a new blockchain-based currency nWayPlay Tokens. The new solutions are currently undergoing testing with alpha partners, with a full launch planned for later this year.
Speaking to GamesIndustry.biz, nWay CEO Taehoon Kim said, "Our goal is to create a game development platform that not only takes care of traditional backend needs, but also provide a platform to easily adopt blockchain-based technologies to their games to make their games be more aligned with what competitive gamers want."